AARP North Dakota is conducting Coffee and Conversations across North Dakota again this year in an effort to reach out to more peopole 50-plus throughout the state.
A volunteer leader from AARP North Dakota's Executive Council will moderate the 60-90 minute conversations. AARP will talk briefly about its work to support family caregivers in North Dakota to lower prescription drug prices, to support family caregivers, and some of our other initiatives. Then, they'd like to hear what's on the mind of people 50-plus, including concerns and issues important to them.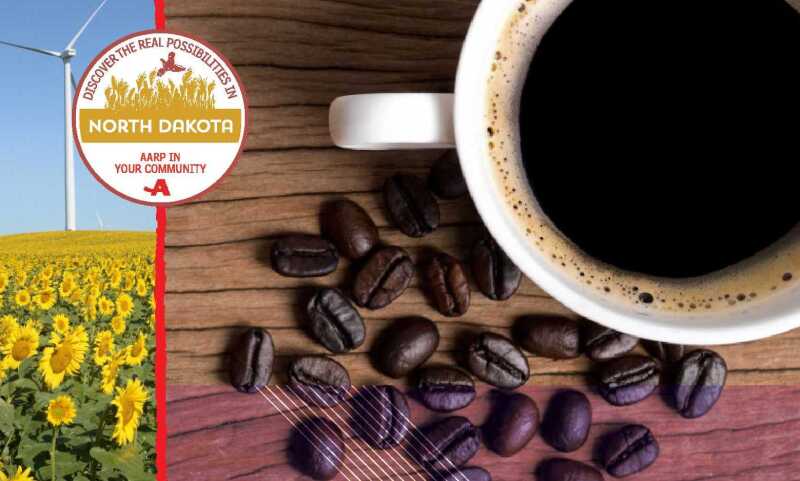 Coffee and Conversations are free, but pre-registraiton is requested. Register at the link provided.
Please join us! We'll buy the coffee and look forward to hearing more from you.
Here are upcoming Coffee and Conversations. Watch for more to be added soon.
Jamestown
9:30-10:30 a.m. Tuesday, October 15
Babb's Coffee House, 100 1st Ave. S.
aarp.cvent.com/JamestownCoffee10-15-19
Forman
9:30-10:30 a.m. Thursday, October 17
Hole In One Grill, 95 Highway 11
aarp.cvent.com/FormanCoffee10-17-19