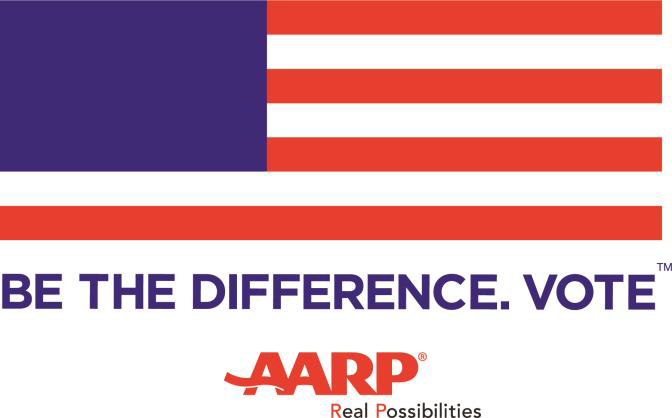 In a newly released AARP poll, North Dakota voters age 50 and over are united in their concern over health care and personal finance issues. The poll found that health care and Social Security are critically important issues to 50-plus voters as they cast their ballots this fall, and a strong majority (79 percent) believe it is unfair to deny coverage or charge those with pre-existing conditions more for health care.

The survey is part of AARP's " Be the Difference. Vote" campaign and continues AARP's long tradition of nonpartisan voter engagement.

"Americans 50 and older are the nation's most powerful voting bloc," said AARP North Dakota State Director Josh Askvig. "Historically, older Americans vote in larger numbers than any other age group. AARP is seeking to ensure issues of particular importance to older voters are front and center – issue like Medicare, Social Security, prescription drug costs, and family caregiving."

A strong majority of North Dakota's 50-plus voters indicated candidates' positions on lowering health care costs (79 percent), strengthening and reforming Social Security (73 percent) and Medicare (66 percent), addressing rising prescription drug costs (73 percent), and helping older people live independently (61 percent) are among the issues very important as they cast their votes this fall.

The poll findings also point to a close race for North Dakota's U.S. Senate seat. The candidates are in a statistical tie among North Dakota voters age 50 and over. Of the 806 people polled, 46 percent said they would vote for Rep. Kevin Cramer (R) if the election were held today while 43 percent said they would vote for Senator Heidi Heitkamp (D). Only nine percent of older voters are undecided. The poll has a margin of error of +/- 3.5 percent.

In the race for North Dakota's lone seat in the U.S. House of Representatives, Kelly Armstrong (R) was supported by 49 percent of those polled while Mac Schneider (D) was favored by 30 percent. One in five voters 50 and older remains undecided.

AARP is sponsoring a live debate between Armstrong and Schneider tomorrow, Sept. 11, from 7-8 p.m. on Prairie Public. A live debate between Cramer and Heitkamp will be held from 7-8 p.m. Friday, Oct. 5, also on Prairie Public.

North Dakota's 50-plus voters say candidate positions on health care costs and Social Security will be very important to their voting decisions. The North Dakota poll found:

90 percent of residents age 50-plus in North Dakota think Medicare is very important for people's health in retirement, and 82 percent agree that Congress should make changes to ensure the program can continue to cover hospital benefits as it does now beyond 2029.
79 percent think it is unfair to deny coverage or make those with pre-existing conditions pay more for their health care.
78 percent do not agree with allowing insurance companies to charge older people up to five times more for health insurance.
73 percent feel that candidates' positions on rising prescription drug costs are very important to them, and 69 percent think drug companies have a lot of influence over members of Congress.
82 percent support importation of prescription drugs.
83 percent think that Social Security is very important for financial security in retirement, and 62 percent believe the government should do something immediately to strengthen Social Security.
86 percent support providing an income tax credit to family caregivers.
67 percent oppose restricting the number of people North Dakota can care for in their own homes and communities by capping Medicaid funding.
North Dakotans age 50 and older are most worried about how divided America and Americans have become. The poll showed that 73 percent of those responding said they very often or somewhat often worry about those divisions.

When asked to rate the performance of elected officials in Washington, D.C., 53 percent of respondents said they approve of the job President Trump is doing while 38 percent disapprove. Congress gets even lower marks among members of both parties. Sixty-three percent of those polled disapprove of congressional Democrats, and 51 percent don't like the job Republicans in Congress are doing.

AARP's " Be the Difference. Vote" campaign is designed to encourage older Americans to make their voices heard at the ballot box this fall. For more information on the campaign and to pledge to vote in this year's elections, go to www.aarp.org/vote.

AARP does not endorse candidates, have a political action committee (PAC), or make contributions to political parties, political campaigns or candidates.

The poll, conducted by Alan Newman Research, surveyed 806 North Dakota voters 50 and older between August 22 and August 31 and has a margin of error of +/- 3.5 percentage points. View the full survey results here: www.aarp.org/2018StateVoterSurveys.