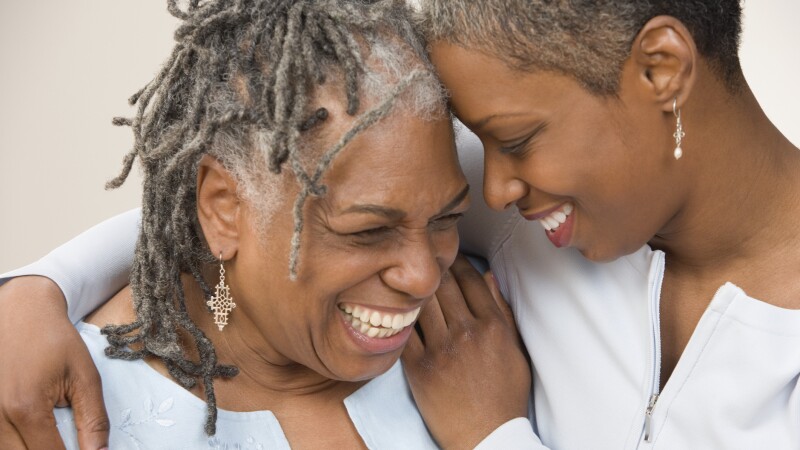 Recognizing the sacrifices and struggles they endure, supporting unpaid family caregivers is a top priority for AARP Ohio.

AARP research reveals that 61% of family caregivers age 50+ balance taking care of loved ones with their paid job. Unfortunately, some caregivers must leave work altogether. Older caregivers who leave the workforce to care for parents lose an average of almost $304,000 over their lifetimes. Furthermore, family caregivers spend a median of 10% or more of their income on caregiving-related expenses.

Still, the day-to-day challenges of family caregivers cannot be overlooked. Cooking, cleaning, coordinating care, managing appointments, and everything else that comes with the role is a struggle. Even more challenging is the fact that the weekly schedule of a family caregiver can change in an instant. Each caregiver can go through periods of calmness and crisis on a regular basis.
According to 2021 AARP research, 25% of Ohioans 45+ are currently providing unpaid help to an adult relative or friend. Of Ohioans age 45+ who are not currently unpaid caregivers, 37% have provided unpaid care in the past. AARP Ohio works to provide resources and help to the state's immense caregiving population.

Each year, November is set aside as National Family Caregivers Month. Year round, AARP Ohio continues to advocate for the 1.5 million Ohioans who are caring after a spouse, parent, adult child or loved one.

Are you a family caregiver and need help? We have compiled a list of local and statewide resources here or click the image to the right.

EVENTS HAPPENING IN NOVEMBER
Nov. 20: AKA Respite Virtual event. Join AARP Ohio and Alpha Kappa Alpha Sorority, Inc., Alpha Sigma Omega Chapter, for a special honorint caregivers event. Enjoy virtual line dancing and meditation, get tips on how you can care for yourself as a family caregiver, as well as learn more about what AARP is doing to advocate on behalf of Ohio's 1.5 million family caregivers. Register here.

Nov. 28: Celebrating Those Who Care: AARP Ohio Caregiving Concert. Relax and unwind with the musical stylings of the renown Bobby Floyd quartet in the comfort of your own home, as we livestream this special event from the historic Lincoln Theater in Columbus, Ohio. Register here.

Ends Nov. 14: Caregiver of the Year Contest. Tell us about a caregiver age 49+ for a chance to win them the AARP Ohio Caregiver of the Year Award and $1,000. The winner will be honored at a new virtual concert November 28, featuring musician Bobby Floyd, mentioned above. Details and entry form here.