AARP New Mexico
Working for you right here at home on things that matter to you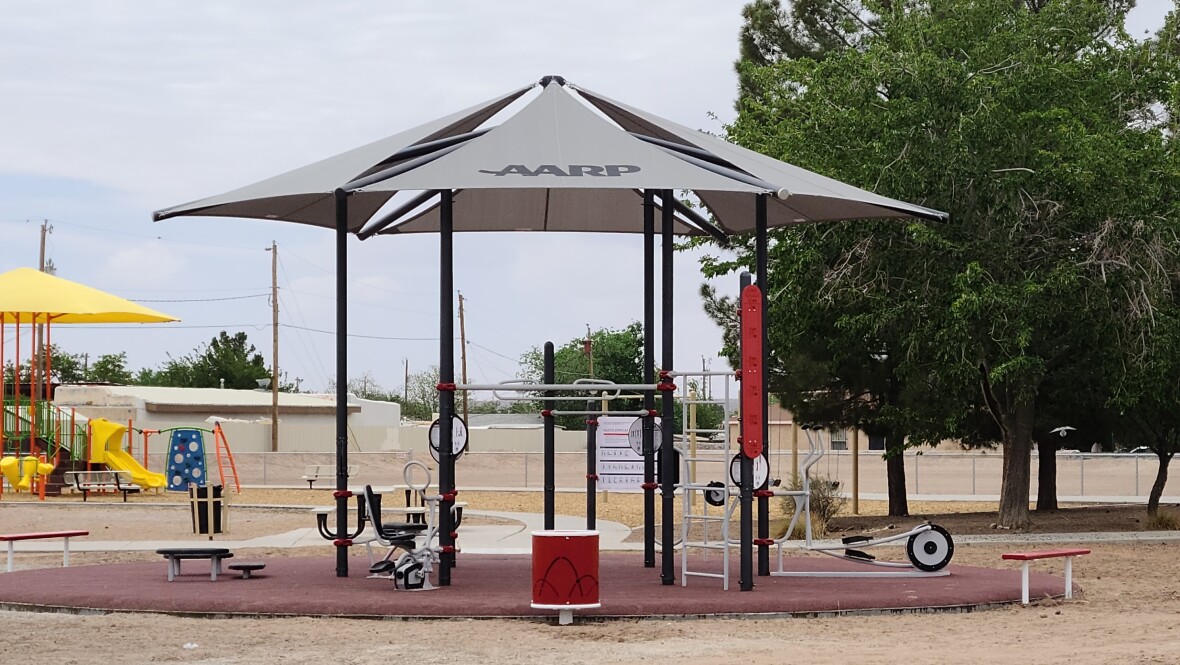 OCT 22, 2021
AARP New Mexico and the city of Las Cruces announced back in June the completion of an AARP Sponsored Outdoor Fitness Park in the city, as a long-term investment in the health of residents. While the park was officially opened for use, because of the COVID-19 pandemic a grand-opening was not done at the time. Now city officials are rectifying that by having on official grand-opening of the park Wednesday, Oct. 27, at 2 p.m. The community is invited to attend and enjoy some fun and light refreshments. The park is located at 1045 McClure Road.
OCT 21, 2021
AARP Unveils New Health Benefits Navigator Tool AARP New Mexico will host a special teletown hall focusing on veterans and the issues they and their families face on a daily basis. Special guest, Sonya Smith, secretary for the New Mexico Department of Veterans Services, will join AARP New Mexico, Tuesday, Nov. 9, at 2 p.m., to discuss issues the department is working on as well as some of the resources that are available for veterans in New Mexico
SEP 29, 2021
AARP and StoryCorps chose to feature André García-Nuthmann's story because of his unique life story, multicultural background and commitment to serving the community, specifically helping younger musicians find and follow their musical passions.
SEP 2, 2021
This September, AARP New Mexico welcomes the fall edition of "New Mexico's Hidden Treasures: A Look at New Mexico Arts and Culture. The virtual series, offered on AARP New Mexico's Facebook page, takes a look at art and other cultural aspects of what makes New Mexico so unique and interesting.