NEWS - Providence Journal: R.I. reports 8 coronavirus deaths, 204 additional cases; Raimondo says new regulations coming
NEWS - Patch: Rhode Island Nursing Home Visitation Policies Updated
NEWS - PBN: Governor Raimondo gives 'green light' for in-person learning in most school districts.




WE'RE ALL IN THIS TOGETHER
AARP Rhode Island remains committed to informing, supporting and advocating on behalf of our 132,000 members and all Rhode Islanders 50 and older. Here's what we want you to know:

States are experiencing different levels of COVID-19 activity, however according to Centers for Disease Control and Prevention (CDC), the country remains "in the acceleration phase of the pandemic." We urge people of all ages to follow the guidelines outlined by the CDC and state health agencies to prevent the spread of the virus, which has had devastating and deadly impacts on people no matter age, gender, party affiliation, or any other characteristic.

Policymakers must do everything they can to ensure there is adequate testing for anyone who needs it, including accurate antibody testing; transparency about new and active cases in communities; sufficient contact tracing capacity; and enough PPE, ventilators, hospital capacity, and support for those on the front lines. Without those and other key protections in place, lifting stay-at-home orders prematurely means the virus will keep spreading, risking people's lives and health and our economy.


AARP, always a strong voice, is a global influencer. Watch this short video.
It's a Worrisome Time for Caregivers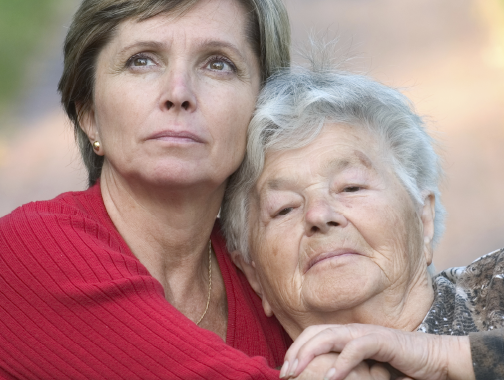 For caregivers, the Age of Caronavirus, worries are like sand through the hourglass. AARP Rhode Island State Director Kathleen Connell passes along some helpful expert advice. Read more...


OPINION
Nancy Thomas: Coronavirus and the disparity of age...no time to waste
REOPENING RHODE ISLAND
The Governor's plan, including more detail about these phases and the different metrics the state is tracking, is available at ReopeningRI.com.


LONG-TERM CARE & ASSISTED LIVING TRANSPARENCY
An April 22 AARP Rhode Island Tele-Town Hall, featured RI Department of Health Director Medical Director Jim McDonald (last-minute fill-in for DOH Dir., Dr. Nicole Alexander-Scott) and Office of Healthy Aging Director Rosamaria Amoros Jones. Listen to the Replay

DURING THE TELE-TOWN HALL, Dr. Jim McDonald was asked a question submitted by an #AARPRI advocacy volunteer. Why can't the Health Department provide a list of long-term care and assisted living facilities that will show the number of patients/residents who have tested positive for COVID-19 and the number of fatalities? We are pleased to see that in barely 24 hours the list appeared on the DOH Coronavirus Data Hub. Thank you, DOH, Dr. McDonald and Dir. Dr. Nicole Alexander-Scott. The list is updated regularly, and you can find it if you scroll down this page: https://ri-department-of-health-covid-19-data-rihealth.hub.arcgis.com/.

Herb Weiss: Tele-Town Hall Gets the Word Out About COVID-19
During a Sunday, May 3, briefing, Dr. McDonald announced that Oakland Grove Health Care Center, a nursing home in Woonsocket, will become the state's second specialty facility for COVID19 positive patients who are discharged from the hospital. The Oak Hill Center for Rehabilitation and Nursing in Pawtucket became the state's first such facility last month.

McDonald said during the conference call with reporters that as of Saturday, there were about 58 people at Oakland Grove with COVID-19. He said the facility has 178 beds and that both nursing homes have capacity for new patients.


What to ask facilities to help confirm your loved one is safe.
AARP Rhode Island Letter to the Governor: Prioritize RI Nursing Home Virtual Visits
Older Americans support further Congressional action to address crisis in care facilities
Protect America's Nursing Home Residents - An AARP Family Caregiving Resource
JOIN THE CONVERSATION
AARP hosts a weekly, live National Coronavirus Information Tele-Town Hall on Thursdays at 1 p.m., Eastern. This week, two sessions on Thursday:

1 p.m. ET — Coronavirus: Protecting Your Health and Bank Account Experts will answer your questions on how you can protect yourself and your loved ones, what you should know about accessing emergency health care, and how to spot and avoid scams during the coronavirus pandemic. Call 855-274-9507 toll-free.















7 p.m. ET — Coronavirus: Managing Your Career, Business and Income Experts will provide tips to navigate the job market and answer your questions on how government actions are affecting older adults' wallets, including economic stimulus payments, unemployment benefits and resources for small businesses. Call 855-274-9507 toll-free.
THE RI PRESIDENTIAL PREFERENCE ELECTION
Be sure you are registered to vote by mail if you so choose. By now, Rhode Islanders eligible to vote should have received applications to vote on June 2. Here's what to look for.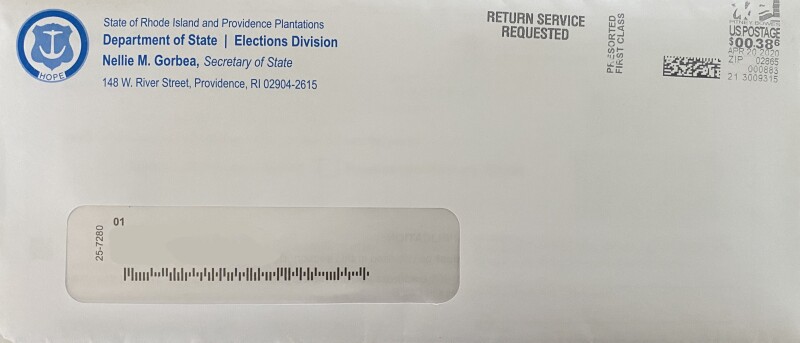 Don't mistake it as junk mail. To vote, you must fill out the form and return by May 19. If you choose, you can download the application here. Once the Board of Elections receives your applications, you will be mailed a ballot. They are expected to start going out around May 11.


GET CONNECTED
COMMUNITY CONNECTIONS,a new online service launched by AARP, is designed to help users find and organize local volunteer groups to provide financial, emotional and other support to those most affected by the coronavirus outbreak.
The site features a searchable directory of mutual aid organizations that have sprung up nationwide to help people at higher risk of COVID-19, the respiratory illness caused by the coronavirus, as well as workers who have been laid off due to the pandemic. Visit AARP Community Connections
ADVICE FOR CAREGIVERS
LATEST NEWS
The U.S. Census Bureau has once again extended the timeline for the 2020 census, moving the final deadline to October 31, 2020. You can read the official Census Bureau press release HERE.

The Census Bureau's reason for this dramatic extension is to ensure the health and safety of its employees (and the general public) during the COVID-19 pandemic while ensuring a complete and accurate count for the 2020 census. To do this, the Census Bureau has delayed the start of its field operations until June 1 and moved the final deadline for all census enumeration to October 31.

Click HERE for a complete overview of the operational changes. Here are the key dates you should know:

June 1: Census Bureau field offices will begin hiring and training field staff.
August 11: Census Bureau field staff will begin in-person follow-up with all households that have not yet responded.
October 31: The last day to respond to the census.
General Information We Hope Is Helpful
For general COVID-19 questions visit Rhode Island's COVID-19 page or call the COVID-19 Info Line at 401-222-8022 daily (weekends included) between 8:30 a.m. and 4:30 p.m. (Call 211 after hours).

For help with basic needs like food, utilities, healthcare and more, call your local 211.

For the latest number of cases, visit Rhode Island's COVID-19 data dashboard. It is updated daily at noon.

Food assistance

Find your nearest food pantry here.

Grab and go meals are available for Rhode Island children ages 18 and under. Find pick up sites here.

Meals on Wheels delivers in-home meals to homebound people ages 60 and older.

Click here for information on how to apply for SNAP (Supplemental Nutrition Assistance Program) benefits. Benefits for some SNAP households have also been increased due to the pandemic.

Grocery stores

Many stores have established special shopping hours for older residents and those with compromised immune systems, who can be more susceptible to the virus.

Stop & Shop stores will open daily from 6 to 7:30 a.m. for customers who are 60 and over. Stores will be open to the public from 7:30 a.m. to 8 p.m.

Albertsons, which owns the Shaw's supermarket chain, has set aside every Tuesday and Thursday from 7 to 9 a.m. for vulnerable shoppers at all locations nationwide. Check your local Shaw's website to see if they are offering additional hours for older residents.

Trader Joe's in Warwick is open from 8 to 9 a.m. for customers age 60 and over and those with disabilities. Regular store hours are 9 a.m. to 7 p.m. daily.

Dave's Marketplace will open daily from 7 to 9 a.m. for shoppers 60 and over, except at the Little Smithfield and Warwick/West Shore Road locations, which will reserve 8 to 9 a.m. for older shoppers. Caregivers are welcome to accompany shoppers to assist.

At Walmart, customers age 60 and older can shop at the store, pharmacy and vision center one hour before opening. Regular hours are 7 a.m. to 8:30 p.m. at most stores.

As of April 18, all employees of customer-facing businesses, including grocery stores, must wear cloth masks.

Employment, housing and utilities

If you've lost your job due to the coronavirus, you can file for unemployment benefits here.

The Department of Labor and Training has also compiled this COVID-19 workplace fact sheet for employees facing job loss or disruption during the crisis.

For homeowners facing hardship from COVID-19, the federal government is offering mortgage relief. You can also contact your lender/mortgage servicer to inquire about delayed payment options.

Renters must still pay rent, but courts will not process any evictions through May 17.

A Reminder from the Governor regarding housing assistance: You can go to HousingHelpRI.com to view the requirements and apply. If you don't have consistent access to the internet and have questions about the application process, you can call the United Way at 211 for more help. More than 20 financial institutions in RI have signed a pledge that provides relief to residential borrowers. All of the participating institutions are listed on the DBR website. Also:

· Insurance companies are required to cover teletherapy just like they would in-person treatment. You can talk to a mental health provider while at home.

· If you need helping finding a professional or other resources, you can contact BH Link, our state's 24/7 hotline and triage center for adults in crisis. They can be reached by phone at (401) 414-LINK

· If you are under 18, or know a child who needs help, we also have a 24/7 hotline for kids in crisis. You can call Kids' Link at (855) 543-5465.


RIHavens is a new website that connects those who are in need of a safe space to quarantine with significantly discounted hotel rooms.

Regulated utilities (electric, gas, water, sewer) cannot be shut off or sent to a collection agency through May 8.

Insurance and health care

HealthSource RI, the state's health insurance marketplace, has extended its special enrollment period for qualified uninsured Rhode Islanders through April 30.

The governor has ordered health insurance companies to cover telemedicine for primary, specialty and behavioral health care.

If you don't have a doctor, and need medical treatment, the Rhode Island Health Center Association has a list of community health centers.

Stress relief/coping with isolation

Visit Rhode Island has a list of attractions and events you can enjoy online, from Newport mansions to art tours, nature cams and virtual yoga and fitness classes.

As mentioned above, if you're feeling isolated, go to the AARP Community Connections page to connect with people in your community or request a call from a friendly AARP volunteer.

BH Link is a resource to safeguard your mental health during the pandemic. Or call (401) 414-LINK if you need immediate help with a mental health or substance abuse crisis.

If you are a victim of domestic violence, the Rhode Island Coalition Against Domestic Violence can help.

For grief support in Rhode Island, visit the state's list of grief counselors.



Avoiding fraud

Con artists and price-gougers have unfortunately taken advantage of the coronavirus crisis to prey on victims. AARP's Fraud Watch Network has information on COVID-19 scams.

More on Coronavirus