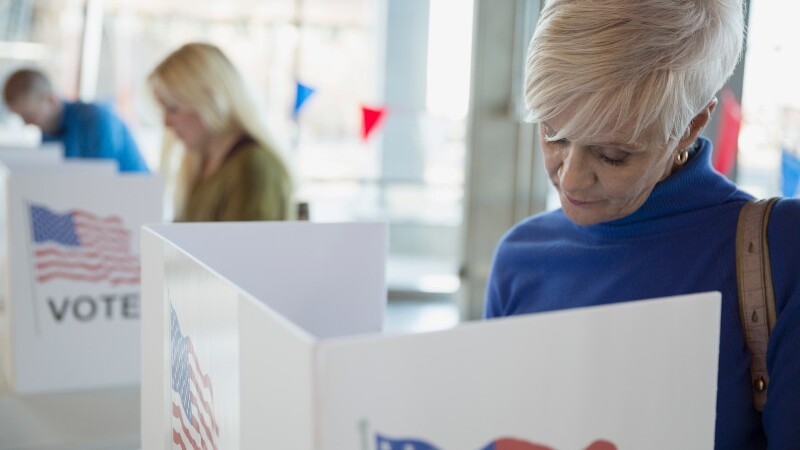 The primary election is on Tuesday, June 7. Polls are open from 7 a.m. to 7 p.m. Use the state's voter information portal to find a polling place near you!

This year, all South Dakota voters will be asked to weigh in on a question posed on their Primary election ballots, Constitutional Amendment C. Even if you don't have a candidate running in the primary, you can vote on this referendum.

You can find the language for the proposed amendment on the Secretary of State's website, here.

What would the Amendment Do?
Constitutional Amendment C would establish a 60% voting requirement for certain future ballot measures, specifically those that would increase taxes or cost the state more than $10 million in the first five years. Currently, a simple majority vote (50%+1) is needed to pass ballot measures in South Dakota.

Referendums that make it to the ballot through either citizen-led initiatives or by the legislature would be subject to the rule change. Put simply,

Voting "yes" on Amendment C supports raising the vote requirement for certain ballot measures from a simple majority to a three-fifths (60%) supermajority.
Voting "no" on Amendment C opposes raising the vote requirement for certain ballot measures from a simple majority to a three-fifths (60%) supermajority.
There are a few different types of ballot questions that can be put to a public vote in South Dakota: initiated measures, referred laws and constitutional amendments. As the name suggests, Amendment C would make changes to our state constitution.

Learn where, when & how to vote in the Primary Election.
Raising the vote requirement could be a supermajority could be a double-edged sword – it would end the tradition of majority rule for ballot measures in South Dakota.

In other words, it creates an opening for a situation in which just 41% of voters could approve a ballot measure that cuts funding to policies and programs like rural hospitals and clinics, schools, nursing homes, law enforcement and more.

A nearly identical ballot question was voted down by South Dakota voters in 2018. It will be up to them to decide once again on June 7.

"It's important for all eligible South Dakotans to vote on June 7," said Erik Gaikowski, AARP South Dakota State Director. "The 50-plus make up the largest voting bloc, and we want to make sure they have access to the accurate and up-to-date information they need to make their voices heard."

Who can vote for what in the June 7 Primary Election?
Did you know?
South Dakota was the first state to adopt a process for public initiatives and referendums on a statewide level back in 1898.

The voter registration deadline is May 23, 2022. To register to vote or to check your registration, visit www.sdsos.gov

Related articles: