AARP Iowa State Director Kent Sovern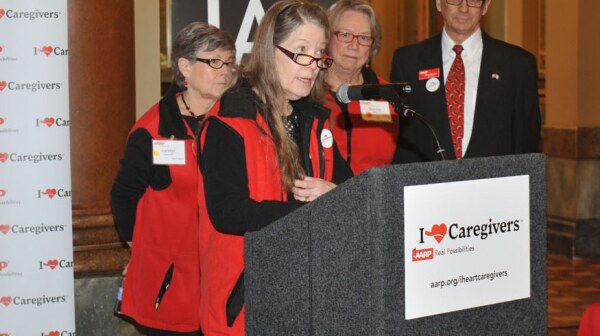 DES MOINES, Feb. 25 – Today, AARP citizen advocates from around Iowa braved the winter weather to urge Iowa lawmakers to pass measures to help Iowa's more than 540,000 family caregivers more confidently and safely care for their loved ones at home.
Increasing supports for the more than 540,000 Iowa family caregivers so they can more confidently care for their loved ones in their homes and communities tops the list of priorities AARP Iowa will be working on during the 2015 legislative session. AARP is focusing on passage of model legislation, The Caregiver Advise, Record, Enable (CARE) Act to better support family caregivers as they safely help Iowa seniors stay at home.