communities livable communities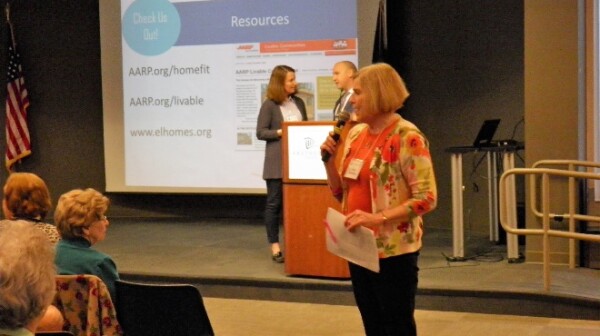 What if all homes could be suitable for anyone regardless of a person's age or physical ability? What if a person who wants to live independently, regardless of his or her age or physical ability could do just that? AARP teamed up with partners: Arlington Neighborhood Village, Arlington Library, and a panel of experts, to bring practical answers to these questions. This workshop, Staying Home: Making Smart Choices for Easy Living, was attended by over 120 people on April 1, 2017 in Arlington, Virginia. For most in the audience, the concerns raised struck a personal note, and they came to understand the choices available for them and their households.
Matthews is the first town in the state to join the AARP Network of Age-Friendly Communities. The program helps participating towns and cities become increasingly livable for people of all ages by adopting safe, walkable streets; better housing and transportation options; access to key services; and opportunities for residents to participate in community activities.