AARP Iowa relies on its Grass Roots Election and Advocacy Team (GREAT) volunteers to be the boots on the ground across the state, telling lawmakers about legislation and policy concerns.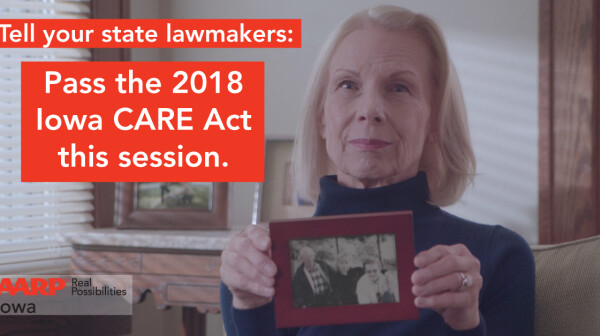 When Irene Olson was unexpectedly discharged from the hospital on a wintery Saturday afternoon after a short stay following aortic aneurism surgery, she phoned her daughter Sue, 175 miles away in Ames, telling her to come and pick her up. With minimal information from hospital staff regarding the discharge, Sue drove five hours through blizzard conditions. Arriving at the hospital, Sue's mother was waiting in a wheelchair to be taken home. No instruction was provided to Sue on how to administer her mother's medications or how to tend to a wound that remained from the recent surgery.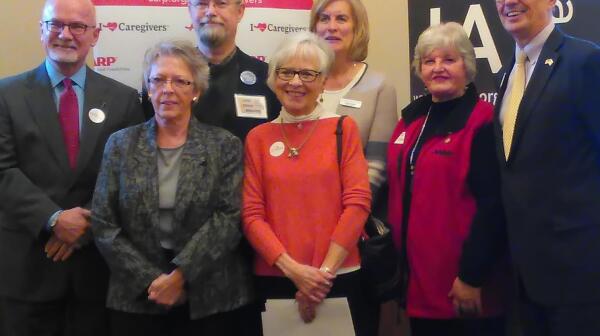 DES MOINES, March 14, 2016 – AARP Iowa and other aging advocates including the Alzheimer's Association, Older Iowans Legislature, and The Hale Group met at the Iowa State Capitol on Monday to urge the Iowa Legislature to take action to support the growing ranks of Iowa's unpaid family caregivers during the 2016 session by passing the Caregiver Advise, Record, Enable (CARE) Act ( HSB 564 and SF 465) as part of one of the budget bills.