AARP has exciting opportunities available for you next week to learn how to get the most out of your smart phone, look for a job in the digital age, or join a "Careversation" with other family caregivers, connecting you to tips, tools, and each other. All of them are free to the public--AARP membership is not required!
Technology, Education & Knowledge: That's what AARP TEK stands for, and based on feedback from the hundreds that have attended workshops to date, it also stands for empowerment, access and fun.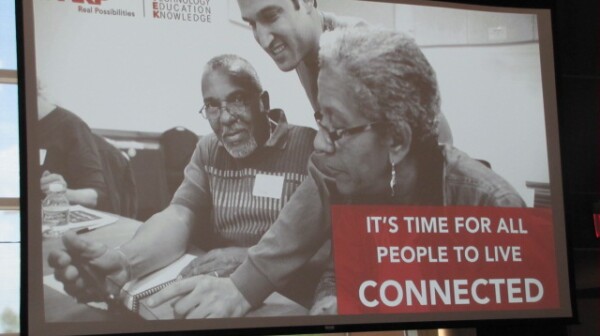 Bridging the Digital Divide is the aim of the AARP T.E.K. (technology, education, knowledge) program in Georgia. Each free session/workshop is structured with a main instructor providing the tutorial and teaching with individual TEK Guides providing one-on-one instruction. Attendees will learn touchscreen basics, applications, photo sharing, texting, video chat, and more.