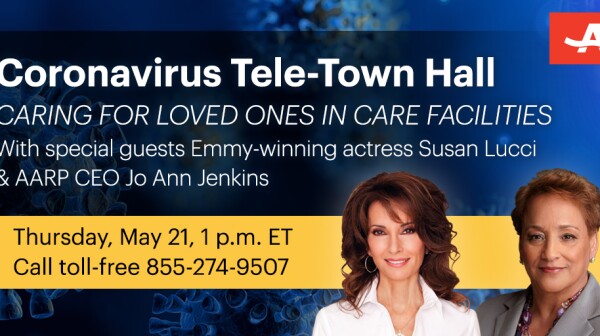 How do you remain connected and support loved ones in care facilities during the global Coronavirus pandemic? Join AARP CEO Jo Ann Jenkins & actress Susan Lucci who will share her family's experience during this pandemic in a special Q&A event at 1pm ET Thursday, May 21.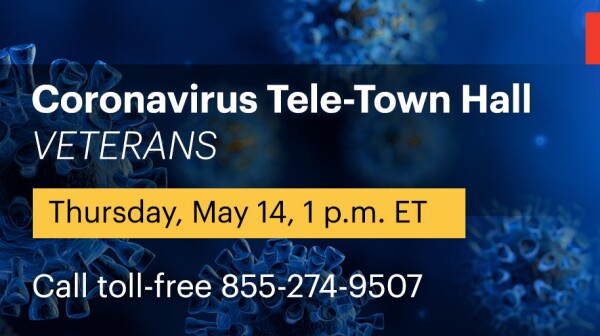 1 p.m. ET — Veterans and 7 p.m. ET — Stay at Home with Experts Ty Pennington, Carla Hall & Matt Paxton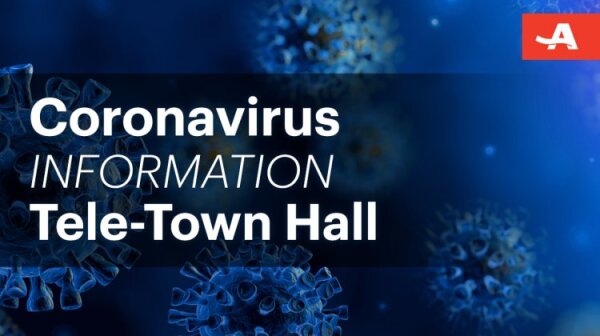 AARP will host a live Coronavirus Information Tele-Town Hall every Thursday at 12 p.m. (CST). Experts at this week's live Q&A event will address your questions related to protecting yourself and loved ones from the virus, staying healthy and reducing social isolation.