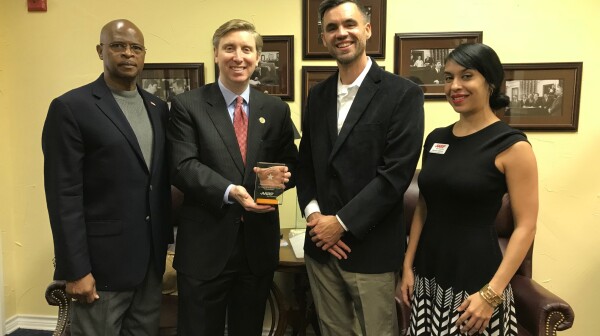 In recognition of his work during the 2017 Regular Texas Legislative Session, state Rep. Tan Parker (R-Flower Mound) was presented today a Legislative Achievement Award from AARP Texas.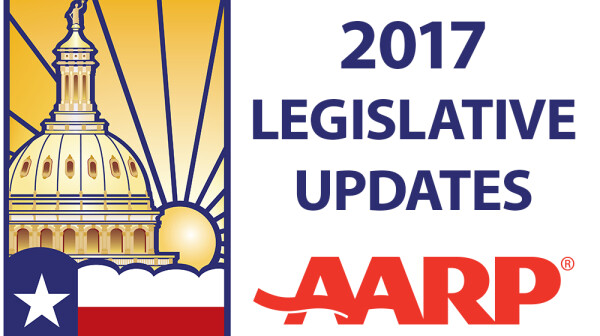 The following is a statement by AARP Texas Director Bob Jackson applauding the passage of HB 3921 by the Texas Senate today, a measure which would improve the reporting of financial exploitation targeting older Texans and would give new tools to banks and securities firms to place a temporary hold on suspicious transactions. Jackson said: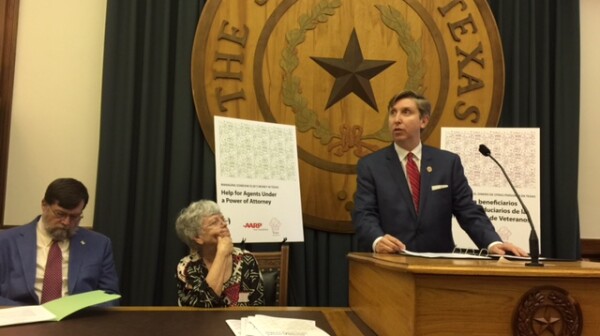 Texas Appleseed and AARP today released five "Managing Someone Else's Money" guides, a toolkit for financial caregivers in Texas who manage money or property for those unable to do so for themselves. This interactive series of guides, in English and Spanish, is available in print and online at www.ProtectTheirMoneyTx.org.