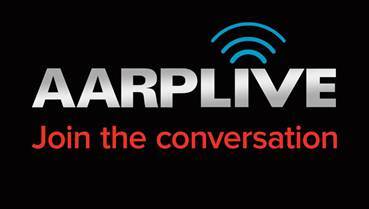 We're living in a digital world. According to a 2013 Google/Ipsos poll, seventy-eight percent of baby boomers are on line, and 52% of seniors are online and its growing every day. These age groups spend more time each week on the internet (about 19 hours) than they devote to television, radio and magazines are newspapers. Yet, millions of people over the age of 50 are not online. Research also shows, once older Americans get on-line they find that digital technology often becomes an integral part of the daily lives. On the next AARP Live on RFD-TV, we're talking technology. We'll explore the barriers that are keeping people from logging on and how AARP is working to help those who've fallen behind in the digital age catch up and get comfortable with technology. We'll also discuss how technology can help ward off isolation among older adults – particularly in rural areas.
Join the conversation: Tell us how you use technology to stay in touch with family and friends. Call in during the show, Thursday, November 20th at 8PM MT on RFD-TV, or watch right here on the web. We'll take you calls questions and comments live at 1-877-731-6733. Two lucky callers will have a chance to win one of two AARP RealPad tablets we're giving away. ( Rules Apply).
Where: Watch AARP Live on RFD-TV, streaming - http://www.aarp.org/tv-radio/aarp-live/?cmp=RDRCT-RFD_APR16_012&cmp=SN-FCBK-RFD and on AARP's Facebook- www.facebook.com/aarp. Find RFD-TV (DirecTV Channel 345, Dish Network 231) with channel locator for local listings - http://www.rfdtv.com/findrfdtv.