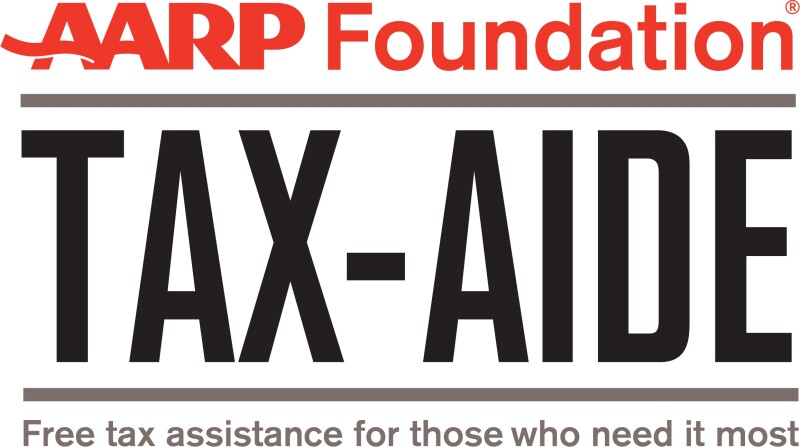 AARP FOUNDATION TAX-AIDE CELEBRATES 50 YEARS

50 million served, 50 million more to go





Beginning February 1 and continuing through April 17, AARP Foundation is providing free tax assistance and preparation through its Tax-Aide program. AARP Foundation Tax-Aide, celebrating its 50 th year, is the nation's largest free tax assistance and preparation service. Since its inception, the program has served more than 50 million taxpayers.

AARP Foundation Tax-Aide started in 1968 with just four volunteers working at one site. Today, nearly 35,000 volunteers serve low- to moderate-income taxpayers at 5,000 locations in neighborhood libraries, malls, banks, community centers and senior centers nationwide. There's no fee, and AARP membership is not required.

"Tax-Aide is one of the most popular programs AARP offers to the public," said AARP Utah State Director Alan Ormsby. "To receive free tax preparation assistance from highly trained volunteers is a dream come true for many taxpayers who would otherwise find it difficult to find help they can afford."

AARP Foundation Tax-Aide volunteers are trained and IRS-certified each year to ensure they know about and understand the latest changes to the U.S. Tax Code. In 2017, the program's volunteers helped 2.5 million people navigate complicated tax codes, ensure proper credits and deductions, and file their federal and state tax returns. Taxpayers who used AARP Foundation Tax-Aide received $1.37 billion in income tax refunds and more than $222 million in Earned Income Tax Credits (EITCs). They also avoided any tax preparation fees and pitches for high-interest tax credit or refund loans.

Last year, 117 AARP Foundation Tax-Aide volunteers helped more than 10,600 people file their federal and state tax returns. The program is offered at over 30 sites in Utah, including senior centers, libraries and other convenient locations.

To find an AARP Foundation Tax-Aide site or more information, including which documents to bring to the tax site, visit aarpfoundation.org/taxhelp or call 1-888-AARPNOW (1-888-227-7669). AARP Foundation Tax-Aide is offered in conjunction with the IRS.



About AARP Foundation
AARP Foundation works to ensure that low-income older adults have nutritious food, affordable housing, a steady income, and strong and sustaining bonds. We collaborate with individuals and organizations who share our commitment to innovation and our passion for problem-solving. Supported by vigorous legal advocacy, we create and advance effective solutions that help struggling older adults transform their lives. AARP Foundation is the affiliated charity of AARP.