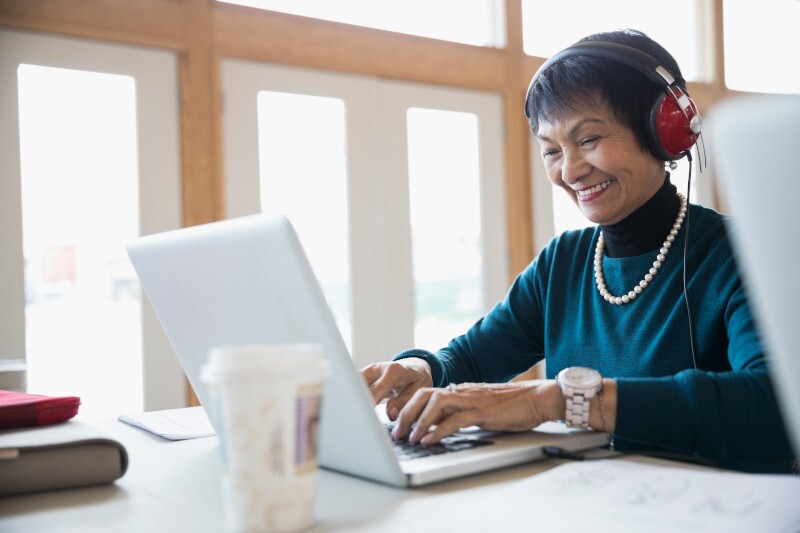 Beginning in September, AARP Utah will host a three month live educational series, led virtually by local experts, on topics like Wills & Estate Planning, Healthy Lifestyles, and Brain Health.

Learn more about each class, which will take place in September, October, & November. Register for each session below!

Wills and Trusts Planning
Tuesday, September 20
10:00 - 11:30 am

The coronavirus pandemic has caused people to panic and rush to plan their wills, trusts and other estate planning documents. In fact, sales of online wills and legal documents have absolutely exploded over the past year.

Such panic can also cause us to make uninformed decisions against our best interests. It's important to have your estate planning affairs in order in any stage of life. Whether you have questions about your existing plan or are in the preparation stages, this webinar will help inform you of your options and provide clarity around your most pressing issues.

Register Here


Ways to Keep Our Brains Active and Sharp
Tuesday, October 18
10:00 - 11:30 am

Our expert presenter for this webinar is Melissa Mauchley, from the University of Utah Cognitive Disorder Clinic. Melissa will share info for keeping the brain healthy, active and sharp.

Getting older can negatively affect the brain and how it functions. However, there is considerable research to show that you can make changes in your daily life to offset some of these negative effects. This presentation will review some of these lifestyle changes that can help reduce one's risk of late life cognitive decline and dementia.

Register Here


Learn How to Make Breakfast Strata
Tuesday, November 15
10:00 - 11:30 am

We look forward to having you join us for our online cooking class as we learn how to prepare a simple, yet stunning make-ahead breakfast strata.

While it sounds Italian, the strata - a layered casserole - is actually American in origin. The earliest recipe has been found in a 1902 book, Handbook of Household Science. That first recipe used white sauce instead eggs. Today's variations include everything from sweet stratas like French Toast Strata to savory stratas.

This is perfect recipe for making hosting around the holidays feel easy and stress free! Our expert chef from Salt Lake Culinary Education will be demonstrating how to make the strata live. A list of ingredients will be sent out ahead of the class if you want to follow along.

Register Here


Past Classes

Healthy Eating: Making Every Mouthful Count
Healthy eating can be confusing. In this workshop we will explore what foods may be healthier for you and why, what foods are likely not beneficial, and all those that lie in between. We will also explore ways in which you can determine what foods might be best for you personally.


Making Your Money Last
Growing and protecting your savings is a lifelong journey. This webinar will discuss the importance of savings strategies that will stretch your money into retirement and beyond. Attendees will learn ways to save, manage debt, and everyday strategies to prepare for retirement.


Recognizing and Avoiding Financial Fraud and Scams
Savings and planning can be difficult, especially as fraudsters become more sophisticated with their schemes to steal your hard-earned money. This webinar will help attendees recognize and avoid financial fraud and scams by focusing on the key tenants for successful investing, creating a financial plan, and understanding the financial sales process.