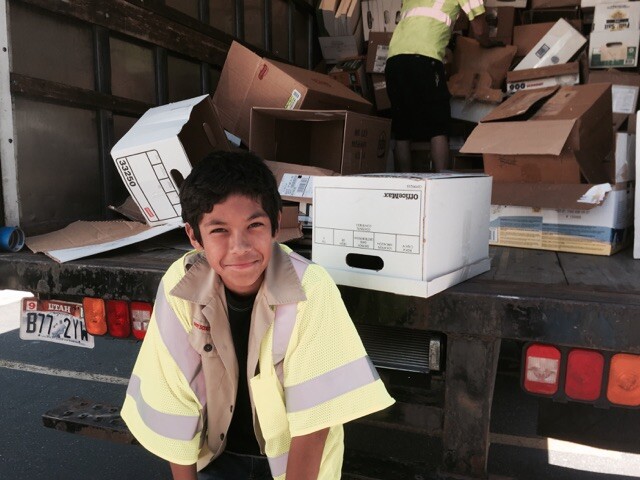 AARP Utah teamed up with Fox 13 News to hold a shredding event on Saturday, July 11 at 6985 Union Park Center, just around the corner from our state office. With Fox 13's promotion of the event and our outreach to members in the area, we had 500-600 cars come through to shred sensitive documents. It was a turn-out that went beyond our expectations. What a great way to help fight fraud in our state! Shred-It very generously donated four trucks for the event and provided these numbers on how we helped the environment through this shredding and recycling effort:

Almost 21 tons of paper were shredded
Nearly 8000 gallons of oil were saved
356 trees were saved
146,720 gallons of water were saved
69.17 cubic yards of landfill were saved because of the tons of paper recycled  

People were told they could bring up to ten bags or boxes of documents, and many obliged. They were very appreciative of the event and are already asking then the next one will be held. We are thrilled that this event was so successful as part of AARP's Fraud Watch Network to fight fraud and look forward to more events like it in the future.

To watch some great clips from Fox 13 News of the event, click here.