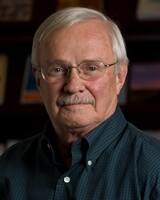 We've all heard the doctrinaire challenge: "Show me one example of a governmental program that works". That's an easy one – I'd start with the National Institutes of Health (NIH).

The physical NIH is a multi-acre complex sited outside of Washington in Bethesda, Maryland. I spent two years ('64-'66) there in the Clinical Center as an officer in the U.S. Public Health Service to meet of my military service obligation under the doctor's draft; I speak from firsthand experience.

The main purpose of the NIH is to conduct biomedical research, either on-site in Bethesda or on the campuses of universities across the nation. It is also a vital source of funding and faculty support for medical schools. It is the foundation on which our own medical school was built. In 2012 The University of Utah received $139 million, 151% more than the average for all medical schools.

The award of an NIH grant is a feather in the cap of any young faculty member, and a critical stepping-stone to tenure and academic success. I began my career at the University of Utah with a modest NIH grant that allowed me to begin my laboratory research. That story has been repeated many thousands of times in our universities.

Typically NIH-sponsored research is solidly grounded in basic science, asks fundamental questions, generates insights into the mechanisms that cause disease, and is subject to the sharp scalpel of peer-review. Breakthrough findings generate new research in academia and innovation in the private sector.

Make no mistake. What the NIH does, will not and cannot be done by the private sector. NIH research by itself rarely if ever generates products, and its results are freely available to everyone across the globe. NIH research provides grist for the mill of free-market capitalism.

Industry routinely capitalizes on the results of NIH-funded research to generate profitable products: a new vaccine, or a breakthrough drug to treat cancer or prevent premature heart disease. I've not seen an estimate of the multiplier factor for NIH-awarded grants, but it has got to be huge. Those research dollars stimulate jobs and drive our economy, and give us what in many respects is the best health care system in the world.

The foresight of the pioneers who founded the NIH is the main reason, in my opinion, why we have remained at the vanguard of biomedical innovation for nearly a century. Unless we continue to support this vital government function we will lose our competitive advantage in this century. We cannot, we must not, allow it to be " drowned in a bathtub".

Dana E. Wilson, M.D. AARP Executive Council Volunteer

The thoughts expressed in this column by Dr. Wilson are his alone and do not necessarily reflect the opinion of AARP.