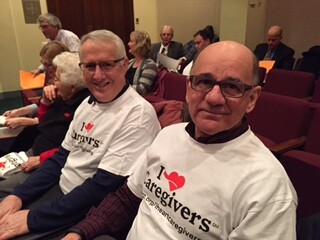 Are you a caregiver living in the Ogden area? The Care for the Caregiver Coalition is there to help. They're offering a free series of educational programs at Weber Human Services in Ogden beginning on March 20, and running every Friday until May 8.



All class begin at noon--with lunch provided--and end at 1:00 pm. Respite services are also available during class time. The class schedule is as follows:



3/20/15: I'm doing this, but I hate it!

3/27/15: Advance planning: It's more than a funeral

4/3/15: Who gets mother's yellow pie plate?

4/10/15: A scoop of dementia

4/17/15: A simple gift of time

4/24/15: What's in your medicine cabinet?

5/1/15: Got magic?

5/8/15: Give me resources of give me death!



All class are in the auditorium (Room 300) at the Weber Human Services Building, 237 26th Street, Ogden, Utah, 84401.  For more information and to RSVP, please call Laurie Favero at 801-625-3866.  This series is supported by the Utah Division of Aging and Adult Services.