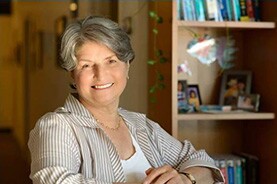 ITNAmerica declares 2015 the year
to give an older person a ride
ITNAmerica's mission is to support sustainable, community-based transportation services for seniors throughout the world by building a senior transportation network through research, policy analysis and education, and by promoting lifelong safety and mobility.
Across America, communities large and small are struggling to meet the transportation needs of seniors. Everywhere, the issues are the same:

How to provide the kind of door-through-doorservice older people want and need
How to recruit enough volunteer drivers, and how to manage insurance
How to arrange rides, especially in rural and suburban communities
How to pay for it all
The need for better senior transportation touches almost every family in America. By 2030, 1 in every 5 Americans will be over 65, and as they age many will find themselves losing abilities needed to drive safely. The answer is parked in driveways from coast to coast.
That's why ITN America declares 2015 the year to give an older person a ride and share your story. Your #sharearide story may result in a personal visit by ITN Founder and President Katherine Freund during her 60-day Storybook Tour cross-country road trip this summer. The ITN Storybook Tour begins June 16th (the 20th anniversary of the first ITN ride) and will stop in at least two dozen cities from coast to coast to raise awareness of senior transportation.
Share a ride and share your story:
Find out more information at www.storybooktour.org