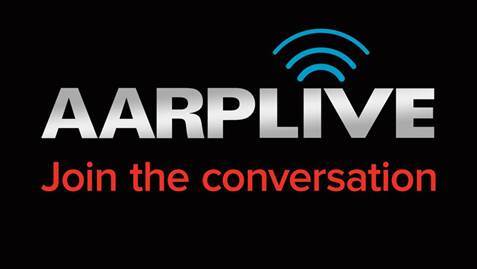 It's important that our future president has a plan to keep Social Security strong for generations to come. That's why AARP has asked presidential candidates to Take A Stand on Social Security and commit to making it a priority during their term in office. For a real-time update on the statements made by the candidates, go to 2016takeastand.org.

This month on AARP Live, join AARP Vermont state director, Greg Marchildon, AARP Maine state director, Lori Parham and AARP Kentucky Volunteer Charlotte Whitaker as they discuss the candidates' plans for updating Social Security. They'll answer your questions and share how you can voice your concerns in Washington!

We want YOU to join the conversation! We'll take your calls live as you tell us why Social Security matters to you. Plus four lucky callers will have a chance to win a Galvanized Water Tank! Rules apply. During the show call 1-877-283-7570 for your chance to win.



To participate in all AARP Live events on your smart phone and enjoy an enhanced mobile experience, simply download the Vekeo App in iTunes or Google Play. When you open the app, go to the find tab where you'll see the upcoming AARP Live events. Hit the plus sign to join and you'll be notified when the event and future AARP Live events begin.

ADDITIONAL RESOURCES:
https://www.youtube.com/watch?feature=player_embedded&v=dffQ6aGBlGs