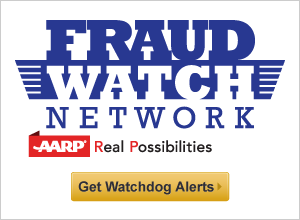 At AARP, we're serious about wanting to help consumers fight identity theft! That's why we're teaming up once again with Fox 13 News and Shred-It to offer free shredding events, this time in both Midvale and Ogden on Saturday, July 16 from 8:00am--11:00am. This event is open to the public, regardless of age or AARP membership. Shredding sensitive financial documents and other materials that contain personal information will prevent thieves from using these data to open false accounts or lines of credit.

The Midvale event will take place at 6925 Union Park Center, Midvale, UT 84047. The Ogden event will take place at the Golden Spike Event Center, 1000 North 1200 West in Ogden, UT 84404.

Consumers can bring up to ten boxes apiece, but please, no businesses. According to Shred-it, here are the items that are acceptable to bring to the event:

Suggested Items to destroy:

Bank account information
Credit card information
Contracts
Invoices/Statements
Customer lists
Employee/applicant information
Payroll/ paystubs
Medical Records
Budgeting/accounting information
Junk mail (with name and address such as credit card applications)
Acceptable item to destroy:

Computer Paper
Staples
Paperclips
Black Binder Clips
Hanging file folders
Equifasteners
Spiral bound note books
Rubber bands
Not acceptable to destroy:

Batteries
Cardboard
Plastics
3 ring binders
Hard drives
Back up tapes
Cds
Garbage
All paper shredded will be recycled.

For every ton of paper recycled, the following will be saved:

17 trees
380 gallons of oil
6993 gallons of water
3.3 cubic yards of land fill space
Plan to join us on Saturday, July 16 to get rid of those files taking up room in your garage or basement--and help fight fraud!