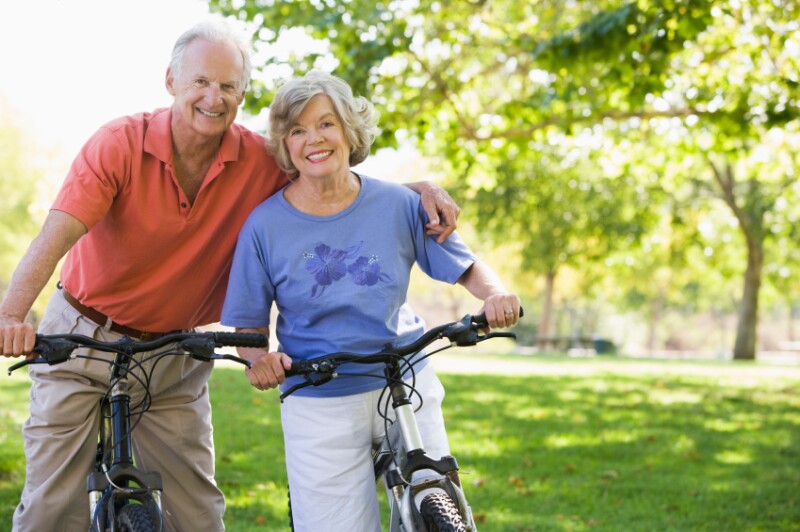 We all want to reside in a community that's a great place to live, and AARP wants to help cities across the country and here in Utah get there! That's the basis for the AARP Network of Age-Friendly Communities program, which encourages cities, towns, and communities to commit to improving their age-friendliness and submit to a rigorous membership assessment cycle.

This year, Salt Lake City joined the Network and now has two years to develop an action plan for becoming age-friendly, though the goal is to make communities livable for all ages. Utah is a young state, but as AARP Utah State director Alan Ormsby stated, "According to the Division of Aging and Adult Services, we also have the sixth fastest aging population. So we have a lot of work to do. This is a time of great potential for the city to become more livable for its older population." It should be noted that Salt Lake City joined the Network under the leadership of Ralph Becker as mayor; it will now be up to Mayor-Elect Jackie Biskupski to determine whether this initiative will go forward.

The action plan is based on assessments that are conducted within the community to identify needs within the "eight domains" that the World Health Organization (WHO) has identified as influencing the health and quality if life for older adults, which include the following:



Outdoor spaces and building;

Transportation;

Housing;

Social participation;

Respect and social inclusion;

Civic participation and employment;

Communication and information; and

Community support and health services
The WHO developed a checklist which goes into detail about how these domains should be addressed, and AARP has put together a slide show on what planners should consider when assessing a community's livability, as well as other resources that should be considered when evaluating and improving upon a city's designation as an age-friendly place to live.

Some key steps in the planning process includes the following:



Establishing mechanisms for involving older people in all stages of the planning process, such as creating a citizens' advisory committee;

Conducting a comprehensive and inclusive baseline assessment of the age-friendliness of the community;

Developing a three-year community-wide action plan based on assessment findings; and

Indentifying indicators to monitor progress against this plan.
All of this work is dependent on bringing together key stakeholders, including representatives from non-profit organizations, businesses, government agencies, and community partners. The ultimate goal of the AARP Network of Age-Friendly Communities is to increase the number of places that support healthy aging, which thereby improves the health, well-being, satisfaction, and quality of life for older Americans. In an age-friendly community, policies, services, settings, and structures support and enable people to remain active as they age. And because active aging is a life-long process, and age-friendly community is friendly for people of all ages.