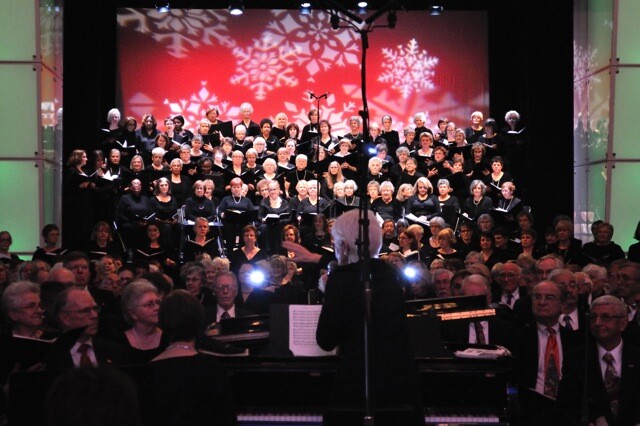 In the spirit of Life Reimagined, what are you doing for an encore after retirement? If you have sung sometime in your life, want to return to singing, and want to join other music enthusiasts, consider joining the Salt Lake Encore Chorale. They hold weekly rehearsals of challenging four-part music under the direction of professional choral conductor Mary Lou Prince.

Ms. Prince brings 35 years of experience as a conductor, composer and music educator to the Salt Lake Encore Chorale. Encore Creativity for Older Adults, the umbrella organization, in a non-profit founded by Jeanne Kelly. The Salt Lake Encore Chorale will be affiliated with 13 other Encore Chorales that have more than 650 singers and serve Washington DC, Maryland, and Virginia.

Encore Chorales are open to all who love to rehearse and perform four-part chorale music. In weekly rehearsals, designed for adults 55 and above, Ms. Prince will guide you through breathing techniques and show you how to free and improve your voice. The first performances will be scheduled during the holiday season.

This is a great opportunity to join others who love to sing and to hone your own skills. It also fits in perfectly with the "Staying Sharp" advice of Dr. Kevin Duff of the University of Utah to engage in social, physical, and cognitive activities for successful aging.

No audition is required, but you are invited to observe the chorale during the first two rehearsals on September 5th and September 12th. Tuition will be $145 per 15-week semester for those interested in participating. To join, call 520-400-0831 or e-mail slencorechorale@gmail.com. For more information, visit www.encorecreativity.org.