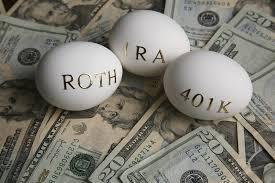 Do you hope to retire one day? If you're like most Utahns, the answer is a resounding yes. AARP surveyed 1000 Utahns age 25-64, and 89 percent hope to retire from working completely. (The survey, Making Retirement a Reality: Helping Utahns Age 25-64 Save and Take Control of Their Future was conducted in December of 2014.) Yet one in six of has less than $5000 in savings. Given that the average lifespan is now nearly 80, it's sobering to wonder how these people will have financial security in their retirement years.

This fear is not lost on workers with meager savings. More than four out of five wish they were able to save more for retirement. Obstacles include not having money left over after paying bills, debt, health issues, and pay cuts. But many also do not have access to a retirement savings plan at work. One in five surveyed say they do not have a workplace savings plan, yet 84 percent would take advantage of such a plan if it was offered. Other research shows that 53 percent of Utah's private workforce does not have access to a savings plan at work.

How would this plan work? It's not a 401(k) plan or pension. Workplace savings plans could operate like the Utah Educational Savings Plan, also known as a 529 plan. Employers would automatically direct a designated portion of a worker's paycheck to a savings plan, making it easy to set aside money. It would be authorized by the state and likely run by the private sector. The plan would be professionally managed and people would voluntarily participate, with no ongoing costs to taxpayers. It would also be portable.

According to the survey, support for this type of plan was overwhelming; 77 percent of those engaged support a Utah Retirement Savings Plan, and 83 percent think Utah should work with the private sector to develop and run its own state retirement savings plan. Almost 90 percent of conservative voters agreed that Utah should run its own plan instead of having one run by the federal government.

There is good reason to believe that Utah would benefit greatly from developing a workplace savings plan. Recently AARP Utah commissioned Notalys LLC to conduct a study of retiree preparedness over the next 15 years, a timespan in which nearly half a million Utahns will reach retirement age. Researchers found that one in five retirees will retire with more debt than savings, and that the total cost to taxpayers for new retirees needing to receive public assistance will be $3.7 billion. But the news was not all bad. They found that if the one-third least prepared retirees saved an additional $14,000 over their entire career, representing just a ten percent increase, the government could save $194 million in program outlays.

It makes a lot of sense for the state to look at ways to encourage more Utahns to save more money for retirement through their workplace. That's why we strongly supported Senate Joint Resolution 9 sponsored by Senator Todd Weiler (R-23) which directs Utah's workers and business community to study and develop a model for saving for retirement through the workplace. A working group of small business, labor, community, government, and legislative representatives--including AARP Utah--begun meeting in June to start this important work.

Workplace savings plans encourage individual responsibility and independence. No one wants to rely on government programs for his or her next meal or place to live. Retirement planning can be difficult, expensive, and overwhelming. Finding low-cost, convenient ways to save is a goal that workers, employers, and the government all share. Let's see it happen here in Utah.