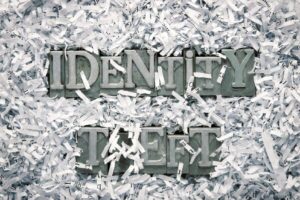 Every two seconds, someone's identity is stolen, but you can help protect yourself against fraud by shredding sensitive documents you no longer need, such as old tax returns, bank statements, credit card information or offers, health records, and employment forms--anything that contains your personal identifying information that thieves can use to steal your identity.

If you don't need it anymore, shred it! Identity thieves and con artists search through trash cans for discarded documents that can contain a treasure trove of personal data, such as Social Security numbers, bank account numbers--even your birth date, which when combined with your name and address, can help them open lines of credit.

And credit card offers can be filled out by these thieves, with the card delivered to a post office box so they can start using it as soon as possible.

AARP Utah is offering two FREE shredding events again this year on Saturday, July 14 from 8:00am--11:00am.  These events are co-sponsored by Fox 13 News and will be held in two locations:

Midvale Location--6925 Union Park Center, South Parking Lot

Ogden Location--Golden Spike Event Center, 1000 North 1200 West

Shredding will be done at no cost and on the spot through the generosity of Shred-it. These events are open to the public, regardless of age or AARP membership. Up to ten boxes of documents will be accepted, but please no hard drives or electronics. This event is for individuals only--please, no businesses.

If you are an AARP member, please bring your membership card!

Are you interested in hearing about scams in your neighborhood, or report possible identity theft schemes? AARP wants to keep you informed and share any information you may have about new scams that are popping up in your area, some of which may be based on local headlines. To hear the latest information, join the AARP Fraud Watch Network