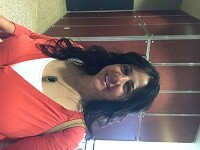 AARP Utah is pleased to welcome two new members to the AARP Utah Executive Council.

Traci Lee has worked in the Human Services field throughout her career and is a strong advocate for providing quality services to vulnerable populations. Throughout her career, Traci has worked for the Housing Authority, a Residential Treatment Center for adolescents, the Division of Services for People with Disabilities, and currently works for Salt Lake County Aging and Adult Services. For the last two and a half years, Traci enjoyed overseeing the Salt Lake County Active Aging Program which includes oversight of the 16 County operated senior centers and health promotion team. This year, Traci has taken on a new role with Aging and Adult Services as the Quality Assurance Manager. Traci also has worked as a trainer for over 25 years and is a social work consultant. Traci is a peer reviewer for the National Institute of Senior Centers which accredits senior centers throughout the United States. Traci lead the way and is very proud of the Salt Lake County Active Aging team for their hard work in obtaining national accreditation for all 16 Salt Lake County operated senior centers.

Traci currently resides in Utah County so she can be close to her parents for support. Traci served a church service mission in New England and graduated from Brigham Young University in 2005 with a degree in Psychology. She later pursued graduate study and completed a master of arts in Human Services Administration from Bellevue University in 2011. Traci enjoys the outdoors and can usually be found in the mountains with her yellow lab, who loves to hike, swim and collect sticks. Traci is a college football fan, GO COUGARS, and enjoys sparring with the Utah Fans, even though their schedules don't allow the holy war to continue.

Traci is excited to be part of the AARP team and looks forward to building future opportunities and healthy communities for older adults. You can reach Traci at tlee@slco.org.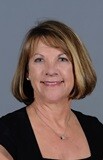 Pam McComas, CFP has been providing financial advice to individuals, entrepreneurs and businesses for over twenty years; combining extensive personal and professional experience and a desire to help clients reach their financial goals.

Starting out her career at Merrill Lynch in the Operations Unit, Pam quickly moved to an Operations Manager and made the transition to the sales side becoming a very accomplished Financial Advisor. Looking for more challenge, Pam embarked on a career in Financial Services Management. Once again, she quickly moved up the ranks of management to eventually take over the downtown Salt Lake City Branch for UBS Financial Services. After a successful four years of leadership, she took the leap and opened up her own financial firm called Point West Investment Solutions. Pam also is a Director and Vice President for Washington Wealth Management. In this position, she is responsible for growth of the company.

Pam has volunteered for many civic and charitable organizations such as the Memphis Women's Business Club (Founding Member), the Germantown Chamber of Commerce (Ambassador), Shelby County Republican Women (Board Member), Smith Barney Young Investor Network, Finance Committee – Ronald McDonald House, Jewish Foundation (Executive Committee Member), the Girl Scouts, Cub Scouts, The Reperatory Dance Theatre, and St. John the Baptist Elementary School (Board Member).

Pam will be a great addition to the AARP Executive Council and will bring the breadth of her experience to her new position. You can reach Pam at pam@pointwestis.com.