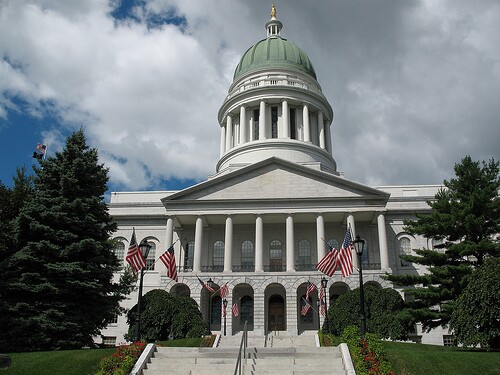 There has been a lot of action in the Legislature this week related to the Medicaid expansion. There are roughly 60,000 Utahns who don't earn enough to qualify for help to purchase health insurance. Last week the House Republicans unveiled their plan created to address the issue, and it has on its way to the House floor for debate. Instead of partnering with the federal government to provide adequate health coverage to all of those 60,000, they would rather opt to only use state dollars to provide a smaller benefit to only the sickest in that group. The small group who qualify for help could either 1) have a subsidy to help pay for insurance through their employer if it is available, 2) enroll in the state Primary Care Network program which provides very limited health coverage and doesn't cover any costs incurred at a hospital or with a specialist or 3) use a small lump sum of money to try and purchase their own health plan. Here are the problems with this:

The House plan would to spend more state money ($70 million over the next two years) than a full expansion would cost (roughly $9 million over the same time period). In fact, $70 million would fund a full Medicaid expansion all the way into the beginning of 2020.
The plan would provide a much smaller benefit to fewer people than the Medicaid expansion offers.
Whether we like it or not, Utahns have already paid for at least 90% of the expansion through their federal taxes. By moving forward with this plan, those taxpayer dollars are sent to other states around the country.
Governor Herbert understands the plan isn't in the best interest of our state. In fact, he called it "illogical" and added, "The Utah taxpayers should not have to pay more and help fewer people." The Governor came out strongly supporting an expansion in partnership with the federal government that would at least cover the 60,000 people without any access to care and possibly to others as well.

While all of this has been going on, our work on other issues doesn't stop. Here are the latest updates on issues where we have been engaged:

SB14, "Long-Term Care Partnership," creates a benefit for Utahns who purchase a qualifying long-term care insurance plan. This bill passed the Utah Senate last week and just received a favorable recommendation in the House on Friday morning. I spoke in favor of the bill during the committee hearing citing its benefit to help Utahns protect their assets if they ever need to use Medicaid for long-term supports and services.
HB267, "Aging and Adult Services Amendments," successfully passed the Utah House of Representatives this week. This legislation clarifies how Adult Protective Services will investigate cases of abuse, neglect or exploitation of vulnerable adults and gives them the tools they need to complete investigations and refer them to local prosecutors.
AARP Utah is keenly aware of the negative health impacts for older adults when Utah has bad air. We support efforts to improve Utah's air quality, including accelerating the Tier III standards, transitioning from wood-burning stoves to clean alternatives, and giving the Department of Air Quality authority to create regulations stricter than the EPA's minimums.
AARP Utah joined with the Utah Securities Division in opposing a bill that would create significant loopholes to the regulations for soliciting funds from investors. The legislation was tabled until possible consideration during the interim session.
For any questions related to our advocacy work, contact Advocacy Director Danny Harris at djharris@aarp.org.