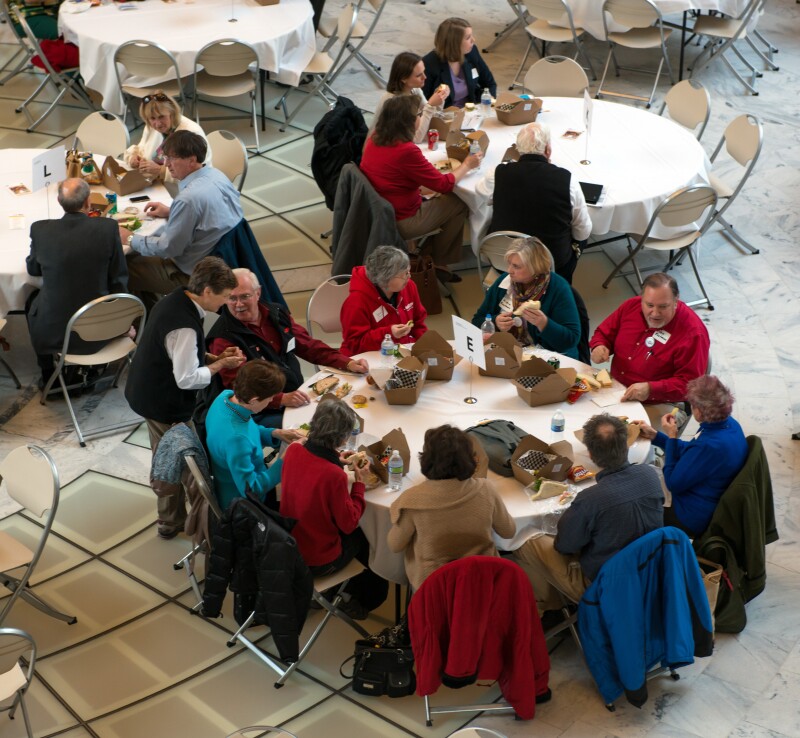 Democracy Day 2015 is set for Thursday, February 12, and AARP Utah is excited to partner with the Community Action Partnership (CAP) of Utah and invite the public to the Utah State Capitol for a morning of citizen action. The event is free, but we ask you to register here.

This year's Democracy Day will begin at 8:30 am with breakfast in the Capitol Rotunda with state legislators. Attendees will provide their address upon registration so they can be seated with their own representatives and ask questions or raise concerns about what's happening in their own district. According to AARP Utah Advocacy Director Danny Harris, "AARP Utah has held our annual Democracy Day event for many years and our members have found it is a great opportunity for them to meet their elected officials, learn about the latest issues and become more familiar with the legislative process. We would encourage anyone who wants to take a closer look at how they can get involved in their community to join us for this event."

Democracy Day will also feature advocacy training to help familiarize Utahns with how the state legislative process works, and how they can engage legislators on issues of importance to them. Attendees will also be able to observe the legislature in action and how legislation is debated as it moves through the state House of Representatives and Senate.

Tours of the Capitol will be offered to participants that will highlight key points of interest in the historic building and provide an overview of where bills are heard during the legislative process.

Capping the activities will be keynote speaker Lt. Governor Spencer Cox, who will discuss Governor Herbert's "Healthy Utah" plan to cover those who fall into the health insurance gap; i.e., those 64,500 Utahns who do not qualify for Medicaid and also do not qualify for subsidies under the Affordable Care Act.

As AARP Utah State Director Alan Ormsby states,"Our democratic process works when we have an informed and engaged electorate.  Democracy Day is the perfect opportunity to learn about important issues and interact with your representatives."