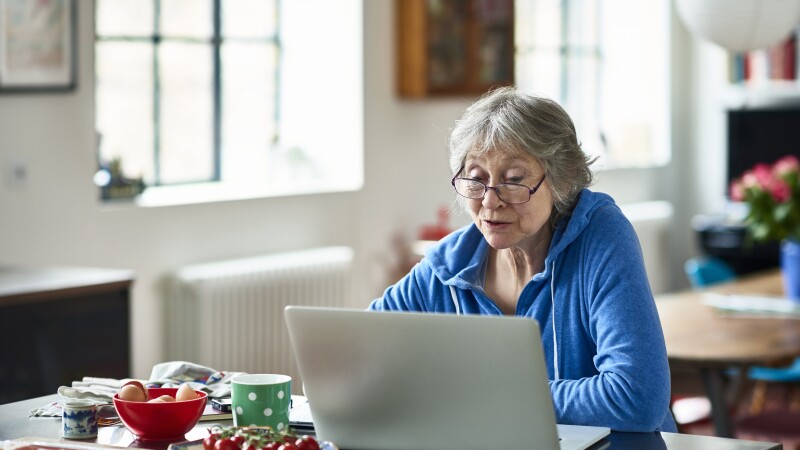 In late March, Washington Gov. Jay Inslee announced the "Stay Home, Stay Healthy" order to slow the spread of Covid-19. Two months later, on May 29, the Governor announced an updated 4-phase, county-by-county "Safe Start" reopening plan.

Gov. Inslee and state public health leaders consider many factors when making decisions related to Safe Start efforts and approval of county applications for reopening. Key metrics were developed for five risk assessment areas: COVID-19 activity, testing, healthcare system readiness, case investigations and contact tracing, and the protection of populations at higher risk.

The Covid-19 Risk Assessment Dashboard provides an overview of data used to decide whether it's safe for a county to enter a new phase of reopening.

In the face of the coronavirus pandemic, AARP Washington is providing information and resources to help older Washingtonians and those caring for them protect themselves from the virus and help prevent it from spreading to others.

Health and emergency information

AARP Coronavirus Response - Aggressive steps are being taken during the illness' outbreak to inform and protect older Americans. AARP's site provides the latest advice and resources, including information about our weekly live Coronavirus Information Tele-Town Hall.

The Washington State Coronavirus Response (COVID-19) page is a comprehensive site of daily statistics, government actions, scam alerts, and resources for assistance with health care, housing, food and finances.

The Centers for Disease Control and Prevention has up-to-date information on symptoms and what to do if you have COVID-19.

For questions about what is happening in Washington or how the virus in spread please call the Washington State Coronavirus Hotline at 1-800-525-0127 and press # from 6 a.m. to 10 p.m. Monday - Friday, and 8 a.m. to 6 p.m. Saturday - Sunday. Language assistance is available. Please note that this call center cannot access COVID-19 testing results. For testing inquiries or results, please contact your health care provider.

Information is also available by texting the word "Coronavirus" to 211211 to receive the latest information on COVID-19, including county-level updates, and resources for families, businesses, students, and more.

Monitor Washington's daily Covid-19 Data Dashboard for up-to-date information about the number of individuals tested, confirmed cases, hospitalization and deaths.

People over 60 years old, and people with underlying health conditions, are at higher risk of complications from COVID-19. The Here are some resources to help you during this time. Washington State Resources for adults 60+

County information: Many county health departments have specific coronavirus pages with local information and resources. Click this link to find your local health jurisdictions web page.

Many news outlets, including The Seattle Times and The New York Times, have dropped their paywalls of coronavirus coverage so readers can stay informed of new developments.

Help with food, meals and senior services

During the suspension of in-person meals at many senior centers, the following resources can help seniors, caregivers and families connect with meal deliveries, food pantries and other services:

Community Living Connections is a statewide network that helps people, especially seniors and people with disabilities, find services they need. You can search resources online or call 1-855-567-0252 for help.

Washington 2-1-1 is a free community service that connects people to local services, including utility assistance, food, housing and childcare services. You can search resources online or call 2-1-1 from anywhere in Washington state to reach a referral specialist.

From the WA Aging and Long-Term Support Administration, the new FamHelp webpage presents facility information and visitor status updates to friends and family with loved ones that are long-term care residents. The site also offers a searchable database of all Nursing Homes, Assisted Living Facilities and Adult Family Homes in the state of Washington.

Eldercare Locator, a part of the U.S. Administration on Aging, can help connect you to services for older adults and their families.

Grocery stores/pharmacies to know about

Many essential retail businesses like grocery, hardware, and drug stores have implemented special shopping hours for vulnerable adults. We have gathered a partial list. However, we do recommend you call ahead to verify your local stores hours before visiting.

Albertsons: Stores are open from 7 to 9 .am. on Tuesdays and Thursdays for seniors and at-risk customers to shop.

Bartell Drugs: Normal operating hours, varies by location

Costco: Any member 60 and older can shop from 8 to 9 a.m. Tuesday through Thursday. No more than two people can enter the store with each membership card at one time.

CVS: Normal operating hours, varies by location.

Fred Meyer: Seniors and at-risk customers can shop from 7 to 8 a.m. Monday through Thursday.

QFC –Seniors 60+ and at-risk customers can shop 7 to 8am, Monday - Friday

Rite Aid: Seniors and at-risk customers can shop from 9 to 10 a.m. on weekdays.

Safeway: Stores are open from 7 to 9 .am. on Tuesdays and Thursdays for seniors and at-risk customers to shop.

Sam's Club: Seniors and at-risk customers can shop every Tuesday and Thursday from 7 to 9 a.m.

Trader Joe's: Stores will dedicate the first hour (either 8 to 9 .am. or 9 to 10 a.m.) to seniors and at-risk customers. Call your local store to find out exact hours.

Target: Stores are reserving an hour on Tuesdays and Wednesdays for "vulnerable shoppers." Call your local store to find out exact hours.

Walgreens: Tuesdays are considered "Seniors Day" with all-day discounts and seniors-only shopping from 8 to 9 a.m.

Walmart: Stores, including the pharmacy, will open one hour early every Tuesday for this shopping event (typically 6-7 a.m.).

Whole Foods: Stores open one hour early for 60 and older and at-risk customers to shop. Please check their store finder page

WinCo Foods: Every Tuesday and Thursday, seniors and at-risk customers can shop from 6 to 7:30 a.m.

Housing, employment, and financial resources

Washington's resource page for workers and businesses affected by the pandemic explains available financial aid, unemployment guidance, and employee rights.

The state Employment Security Department enacted emergency rules to help workers affected by coronavirus-related layoffs, isolation and quarantines.

For questions about returning to work, unemployment, standby, the waiting week, and more visit the FAQ page for Washington workers.

AARP's free financial and job search tools and resources are available to help you take your next step with more confidence.

A statewide moratorium on evictions of residential tenants for non-payment is in effect until August 1, 2020. Nationally, Fannie Mae has information on mortgage assistance and relief options for homeowners impacted by COVID-19.

Inslee has prohibited public utilities in Washington from disconnecting, refusing to reconnect, and charging late fees during the outbreak. This directive is in effect through July 28, 2020.

The Disaster Cash Assistance Program was originally designed to provide emergency assistance with natural disasters in mind, like wildfires and flooding. The program has been expanded to help some Washingtonians meet their basic needs during the state of emergency caused by COVID-19 state of emergency.

Health care and insurance

The Washington Health Benefit Exchange the state's marketplace of health and dental insurance for individuals and families, has a special enrollment period for qualified individuals seeking health insurance. It also has a coronavirus FAQ for consumers.

The Office of the Insurance Commissioner also has an FAQ on health insurance and coronavirus. The office recently ordered state-regulated health plans to waive copays and deductibles for required COVID-19 tests.

Washington's Paid Family and Medical Leave, a new benefit that began this year, allows eligible workers to receive paid leave. Learn how and if the benefit applies if you're sick with COVID-19, quarantined or caring for someone with the virus.

For veterans, the Washington State Department of Veteran Affairs has phone numbers, local resources and program information listed by county.

Centers for Medicare and Medicaid Tool Kit for the coronavirus.

Avoiding COVID-19 scams

Scammers and price-gougers have unfortunately taken advantage of the outbreak. The Food and Drug Administration recently warned consumers of fake, unauthorized COVID-19 test kits and the Department of Agriculture warned of scams against food benefit recipients. Resources include:

Washington state Attorney General Bob Ferguson's office, which is investigating complaints of price gouging. It's encouraging people to file complaints online.

AARP Fraud Watch Network Call Center is staffed by volunteer fraud fighters.Report scams at 1-877-908-3360 Monday through Friday, 7 a.m. to 11 p.m. ET.The Washington State

Coronavirus Response (COVID-19) page lists recent scam alerts.

Support for well-being and coping with isolation

Washington has launched Washington Listens, a support program and phone line to help people manage elevated levels of stress due to the pandemic. Those who call the Washington Listens support line will speak with a support specialist and get connected to community resources in their area. The program is anonymous. The support line is 1-833-681-0211. It is available from 9 a.m. to 9 p.m. Monday through Friday, and 9 a.m. to 6 p.m. Saturdays and Sundays. TTY and language access services are available by using 7-1-1 or their preferred method.

The CDC has guidance for coping with stress during the outbreak. Crisis Connections operates a 24-hour crisis line at 1-866-427-4747 (866-4CRISIS) for people in emotional crisis, along with other help lines that provide support, crisis intervention and local referral services.

From University of Washington's Osher Lifelong Learning Institute has a great list of online resources featuring lectures from the UW campus, local community and other institutions across the country, including a list of nature and wildlife cams to connect you to the outdoors.

The Seattle Public Library provides free access to e-books, audiobooks, music, movies, podcasts and other digital media for anyone with a library card.

Many arts and cultures groups are broadcasting performances for people isolating at home, including the Seattle Symphony, which is broadcasting free concerts on its YouTube and Facebook channels.

AARP resources

The AARP Foundation's Connect2Affect is a network of resources that meets the needs of anyone who is isolated or lonely, and that helps build the social connections older adults need to thrive.


Tele-Town Hall Recordings

Tacoma-Pierce County: Coronavirus Tele-Town Hall


On Monday, April 13, AARP held a live telephone town hall event with Tacoma Mayor Victoria Woodards and Nigel Turner, Communicable Disease Control Division Director, Tacoma-Pierce County Health Department.
This live Q&A event provided the latest updates on the coronavirus crisis and how the public can protect themselves from the virus and reduce the spread to others.

City of Seattle: Coronavirus Tele-Town Hall


Listen to a recording of our April 8th telephone Q&A with Seattle Mayor Jenny Durkan and other public health officials about the latest information on COVID-19 in King County, hosted by AARP state director Doug Shadel.

Stay Informed - Stay Healthy : Coronavirus Tele-Town Hall

On Saturday, March 21, AARP held a live, statewide tele-town hall event with Governor Jay Inslee, Washington Attorney General Bob Ferguson and State Secretary of Health Dr. John Wiesman.Our state leaders provided updates and answered listener questions about the virus, how it affects older adults, and what scams to watch for during the COVID-19 outbreak.

King and Snohomish County: Coronavirus Information

On Thursday, March 12, AARP Washington held a one-hour live phone Q&A with King County and Washington State experts Ingrid Ulrey, the Public Health Policy Director for Seattle & King County and Dr. Marisa D'Angeli, Epidemiologist from the Washington State Department of Health, Office of Communicable Disease Epidemiology.