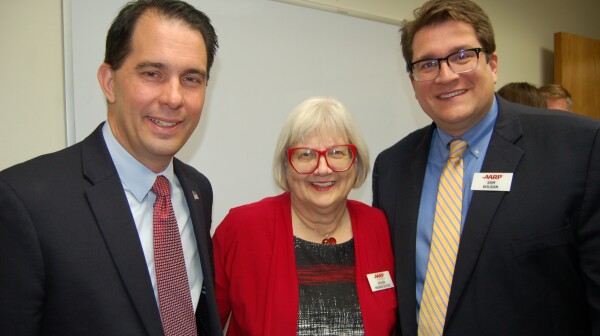 At a recent press conference in Lake Geneva, Governor Walker thanked AARP Wisconsin for our great teamwork with the state Department of Health Services (DHS) in promoting the latest initiative in the Dementia-Capable Wisconsin program – The Dementia-Friendly Employers Toolkit – which provides employers with the tools they need to support workers who are caring for a loved one with dementia.
Here's what we can't figure out. Our state legislators acknowledge they are facing some gigantic holes as they continue to create the next biennial state budget, and they just received word from the Legislative Fiscal Bureau (LFB) that they won't be able to fill those holes with new revenue growth, as they had hoped.
SeniorCare, BadgerCare and Family Care – three critical programs that have made Wisconsin a leader in providing affordable health care for all, reasonable prescription drug prices for those 65-plus, and in-home care for seniors – are under once again under attack in Governor Walker's proposed 2015-17 state budget.