Here's what we can't figure out. Our state legislators acknowledge they are facing some gigantic holes as they continue to create the next biennial state budget, and they just received word from the Legislative Fiscal Bureau (LFB) that they won't be able to fill those holes with new revenue growth, as they had hoped.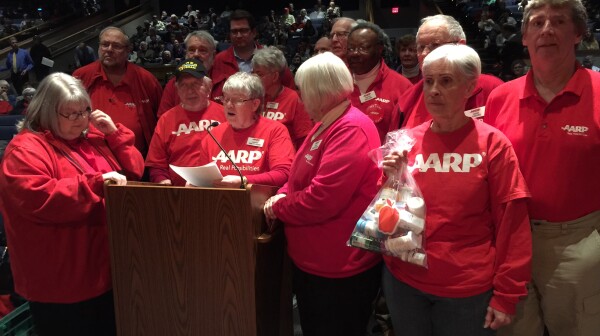 Our red-shirted AARP Wisconsin volunteer advocates made a huge impact at all four of the Joint Finance Committee's state budget hearings across state last month. Our team was front and center, two rows deep, and among the first to testify at all four hearings.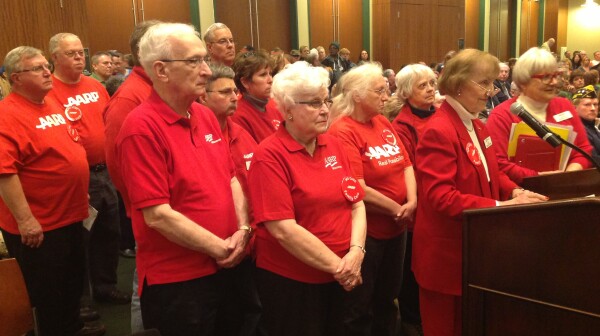 Supporting Wisconsin's family caregivers and assuring that all Wisconsinites have the framework to build a solid financial plan for their retirement are two of AARP Wisconsin's state legislative priorities as the governor and legislature begin work on the 2015-17 state budget.