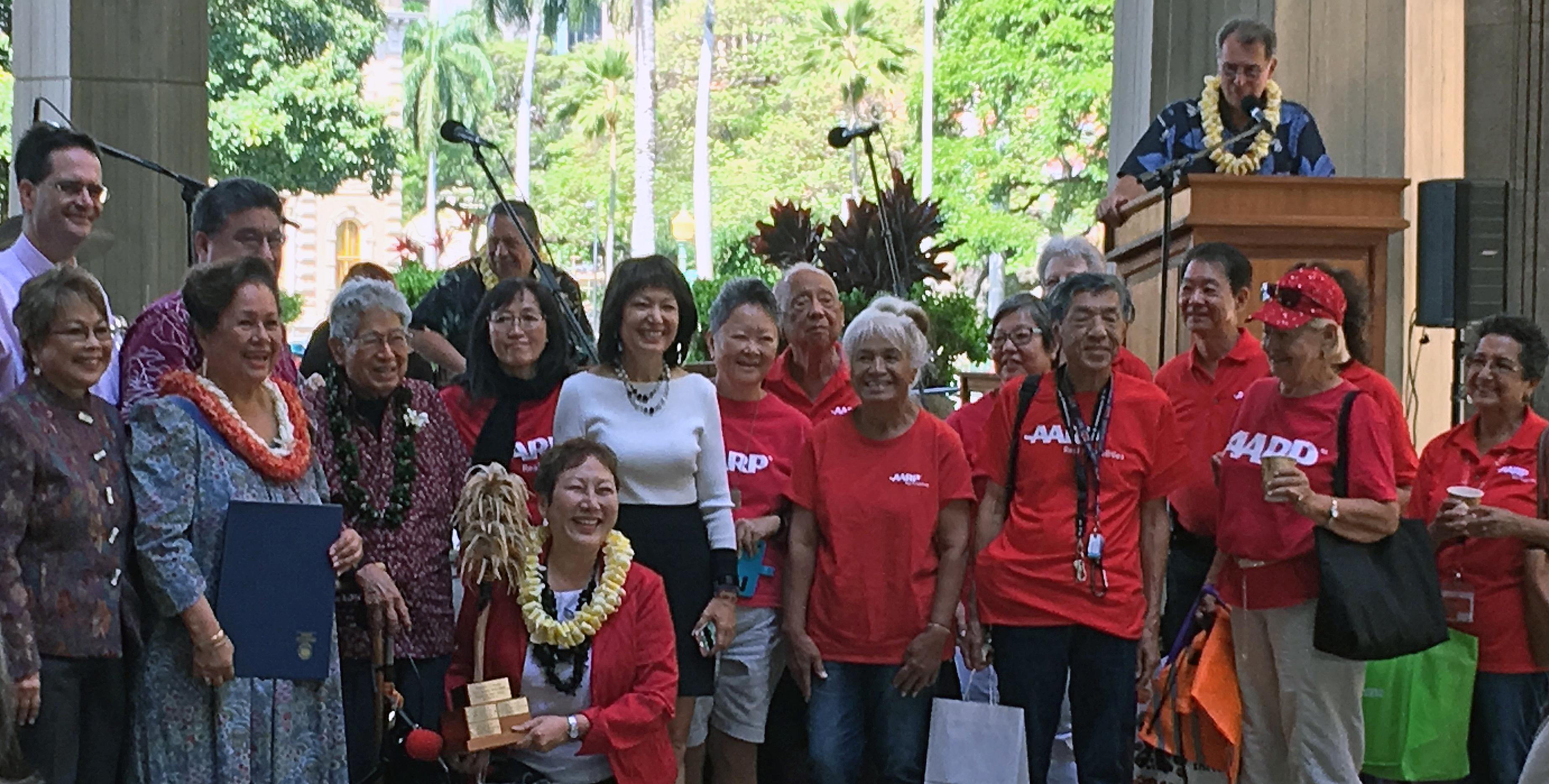 When former U.S. Sen. Daniel Kahikina Akaka presented his namesake award for outstanding service to seniors to AARP Hawaii, State Director Barbara Kim Stanton made sure to credit AARP's volunteers and supporters.

She insisted on a group picture with the volunteers in red shirts and supporters in the state Legislature.

"This award is clearly a tribute to our volunteers as they are critical to AARP Hawaii's success in all areas," Stanton said as Sen. Akaka presented the award during Kupuna Power Day at the state Capitol on April 13.

AARP Hawaii is the first organization to receive the Daniel Kahikina Akaka Award. Other awards were presented to individuals or individuals for their work with organizations.

Kupuna Power Day organizers select the awardees.

"It was a no-brainer," said Marlene Sai, the program director of Na Kupuna Makamae Senior Center, one of the event organizers. "AARP Hawaii has a commitment to providing our seniors with information, with support, and tools for them to be self-sufficient and empowered."

Sai said nominations for the award are solicited from lawmakers, agencies that help seniors and senior advocates.

The award, a feather kahili, is a symbol of Hawaiian royalty. It is on display at the Na Kupuna Makamae Senior Center in Kakaako along with the names of current and past award winners.