AARP Hawaii
News, events and activities for Hawaii residents age 50-plus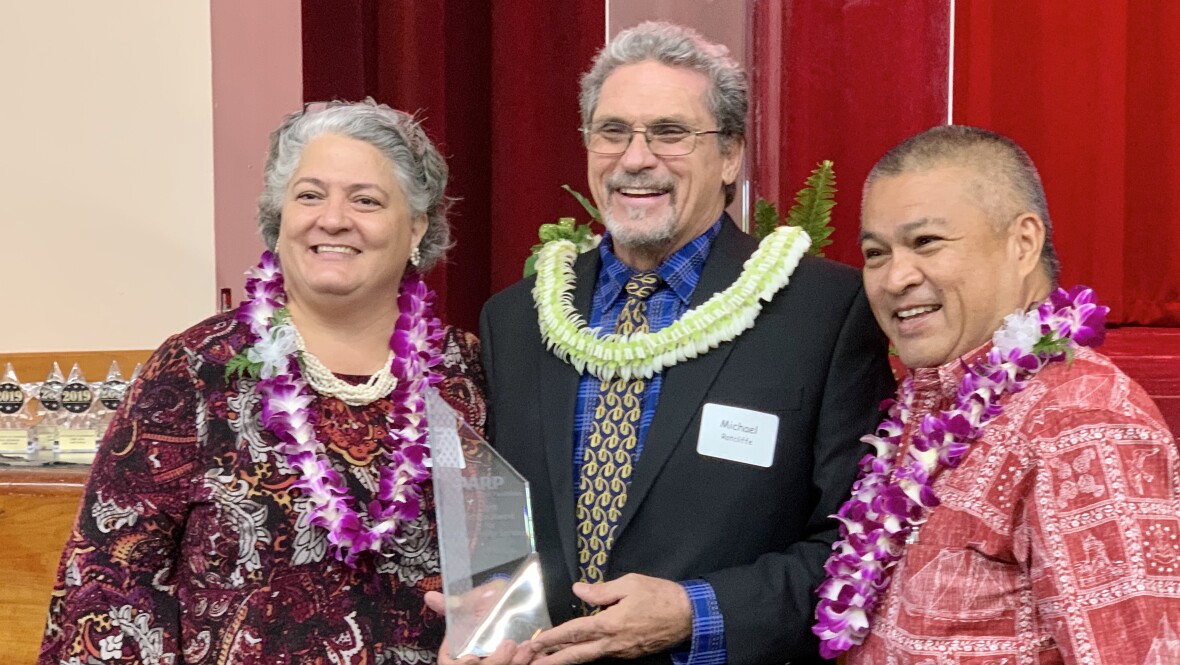 NOV 13, 2019
AARP Hawai'i recognized Kaua'i resident and attorney J. Michael Ratcliffe with the 2019 Andrus Award for Community Service -- the organization's most prestigious and visible state volunteer award for community service.
NOV 11, 2019
The biggest shopping season of the year is, unfortunately, also the biggest scamming season. Criminals are out in force during the holidays trying to steal your money and personal information. Learn about ways to help protect you and your loved ones.
OCT 22, 2019
Amy Goyer, AARP's family caregiving expert, will always remember the day she ran out of gas. Goyer, the author of "Juggling Work and Caregiving," has balanced work and caregiving for most of her adult life while caring for her grandparents, both her parents and her sister.
OCT 14, 2019
Do you know ways to help keep your aging loved ones from losing money to scams and fraud? We'll share important information that could help you keep them safe during our free webinar.