The human contribution is the essential ingredient. It is only in the giving of oneself to others that we truly live. - Dr. Ethel Percy Andrus.
Here at AARP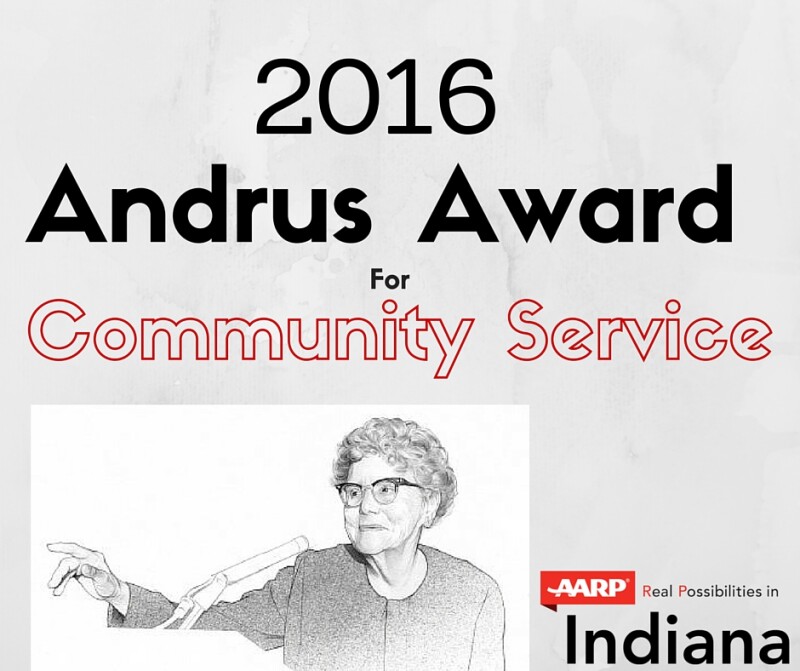 Indiana we understand that volunteers are the foundation for the work we do. Our efforts would not be possible without the selfless acts our volunteers conduct day in and day out to make the community a better place. We cannot thank them enough for their time and efforts. That is why it is time for them to be recognized for their accomplishments.
Do you know an inspiring volunteer that exemplifies what it means to be a strong community advocate? If the answer is yes, then be sure to nominate them for AARP's Andrus Award for Community Service.
The Andrus Award is the most prestigious volunteer tribute that shines the spotlight on outstanding individuals who are sharing their experience, talents and skills to enrich the lives of others. Thank you to all of the volunteers out there! What you do truly matters. All volunteers deserve our respect and admiration so be sure not to miss this opportunity to celebrate and recognize their accomplishments that have made an impact here in the Hoosier State.
Don't delay! Be sure to nominate a volunteer today! For more information about nominating a volunteer click here. For questions, email: in@aarp.org
Nominee must be at least 50 years old
The achievements, accomplishments or service on which the nomination is based must have been performed on a volunteer basis, without pay
The achievements, accomplishments or service on which the nomination is based must reflect AARP's vision and mission
Couples or partners who perform service together are also eligible; however, teams are not eligible
The recipient must live in the awarding state
This is not a posthumous award