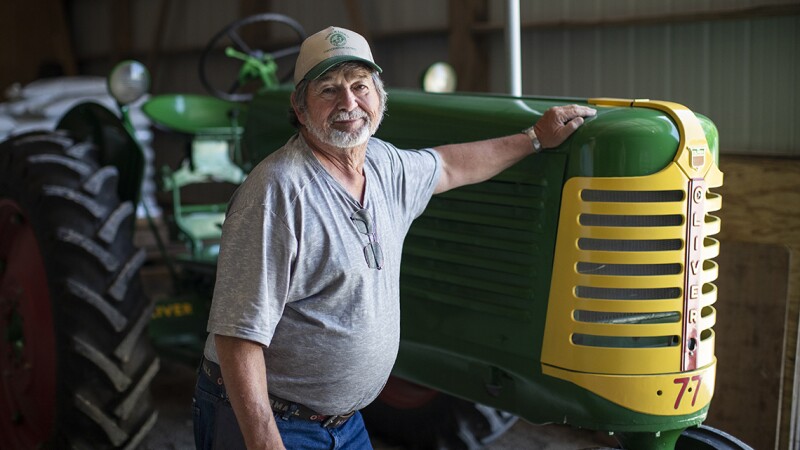 During the four years Mike Johnson was Farm Bureau president in Floyd County, the lack of high-speed internet ranked as one of his community's top concerns. Without a fast connection, residents struggled to make decisions on crop sales and to keep in touch with loved ones on FaceTime or Zoom.

"The farmers and people out in the rural areas tried to get service," says Johnson, 71. "But unless a subdivision was going in, no providers seemed to care." While there's been progress — thanks to a range of federal, state, local and private investments — hundreds of thousands of Hoosiers still go without access.

Supporters of expansion, including AARP, hope that $65 billion set aside for high- speed internet (aka broadband) in last year's federal bipartisan infrastructure bill can finally close the country's digital divide.

The bulk of the bill's money for broadband — about $42.5 billion — is for states, territories and Washington, D.C. Each state will receive at least $100 million, with the balance allocated by need. Indiana could see more than $1.1 billion, according to an estimate from New York Law School.

Estimates of the number of Hoosiers with no access range from 261,000, per the Federal Communications Commission, to more than triple that number, according to a report by data aggregator BroadbandNow. And those figures don't include people who have high-speed access but can't afford the service.

States have started planning their broadband investments, and consumers could start seeing improvements next year.

NEW FUNDS FROM STATES

AARP Indiana supported the Indiana Connectivity Program, which provides residents and businesses access to high-speed internet, and has backed legislation to fund grant programs for underserved communities.

The AARP office plans to concentrate on adoption by making sure everyone is reached, aware of affordable options and educated on how to use the service, says Jason Tomcsi, AARP Indiana's communications director.

"High-speed internet is no longer a luxury item," Tomcsi says.

He recalls a woman who called into an AARP town hall. With no home internet connection, she and her husband drove 9 miles to their nearest library to plug in his pacemaker and submit data to a Washington, D.C., doctor over Wi-Fi.

Rural areas of the state will require the most work. They average 87.4 percent broadband coverage; urban areas are at nearly 100 percent, FCC data shows.

Affordability is another concern. To promote new internet subsidies, AARP Indiana mailed 37,000 postcards and placed newspaper ads in Indianapolis, Fort Wayne and Evansville.

The federal Affordable Connectivity Program offers up to $30 a month for internet service plus $100 for a computer purchase. (Find details at aarp.org/acp or fcc.gov/acp.)

AARP Indiana and the Indianapolis Public Library Foundation also recently began a program that placed 50 mobile hot spots each in two library branches. Patrons can check out hot spots, allowing them to wirelessly connect to the internet.

AARP's Personal Technology Resource Center has more information at aarp.org/home-family/personal-technology. For an FCC broadband Q&A, go to fcc.gov/connected.

Sarah Hollander is a writer living in Cleveland.

How to Increase Your Internet Speed at Home
More on Personal Technology