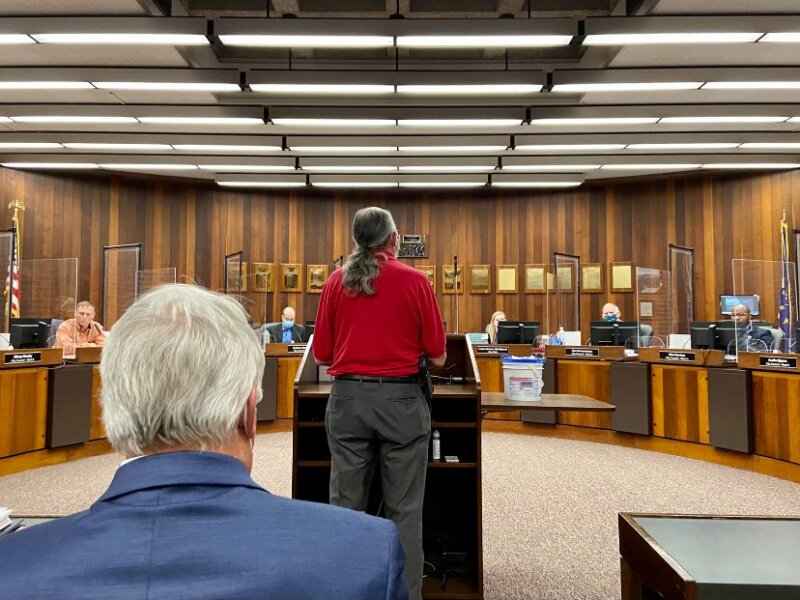 The Evansville City Council unanimously voted to adopt the city's first-ever Complete Streets policy on Monday evening.

This new policy will ensure that as roads are improved, they are designed and operated to enable safe access for all users, including pedestrians, bicyclists, and transit riders of all ages and abilities. Two great examples of this type of infrastructure already in place are the Covert Avenue and Oak Hill Road rejuvenation projects.

"This is a tremendous victory for the 50 plus and for people of all ages in the Evansville-area," Addison Pollock, AARP Indiana director of community engagement, said. "The new Complete Streets ordinance will make new and old streets safer, more convenient, and more attractive."

"We're looking forward to seeing more street-level infrastructure projects that mirror some of the newer amenities in Evansville," Pollock said.

The adoption of the Complete Streets policy and ordinance was not possible without the collaboration of the Evansville Trails Coalition and AARP volunteers. AARP Indiana thanks all nine city councilors for voting to adopt the ordinance. A special thank you goes to the ordinance's co-sponsors – Ben Trockman, Missy Mosby, Zac Heronemus, Alex Burton, Jim Brinkmeyer, Ron Beane, Kaitlin Moore Morely, and Jonathan Weaver.

"AARP Indiana applauds the Evansville City Council for making this commitment to the Complete Streets movement," Pollock said. "We also appreciate the hard work of the Evansville Trails Coalition and our Evansville-area volunteer team in getting the word out on this community opportunity.

"This is a great milestone for Evansville, and I can't wait to see how Complete Streets transforms the community's infrastructure."

The ordinance will take effect once signed by Mayor Lloyd Winnecke.

If you would like to thank your city councilor for their yes vote on Complete Streets, you can visit the City of Evansville website for their contact information.

You can learn more about Complete Streets by visiting www.aarp.org/Livable.