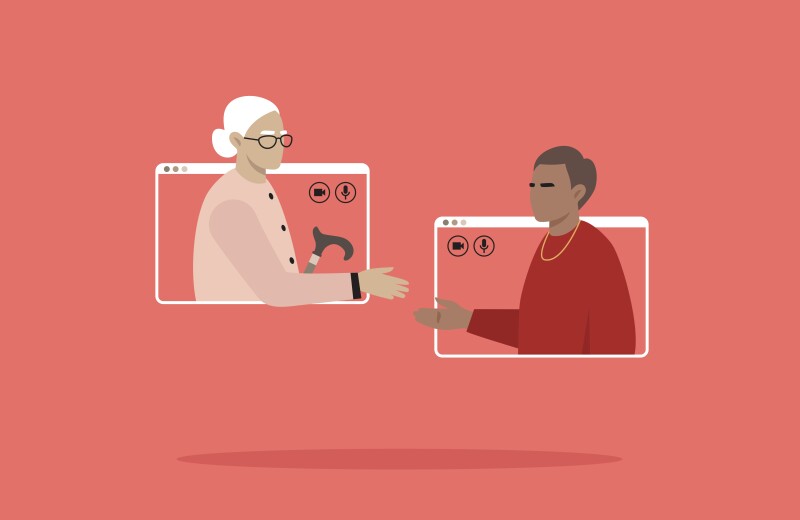 In honor of National Family Caregivers Month 2022, AARP Indiana hosted Caregiver Weeklies, a virtual event series that spanned each week in November. AARP Indiana staff and volunteers chatted with experts in the caregiving field from communities across the state. Viewers had the opportunity to ask questions live, and all sessions were streamed via AARP Indiana's Facebook page.

You can read more about each of these sessions, as well as watch their recordings, below.

Week 1: AARP Prepare to Care Guide
Watch the Recording
Viewers will learn about the popular Prepare to Care Guide from AARP Indiana State President, Linda Dunno, and hear about her personal caregiving experience. The Prepare to Care Guide is designed to help develop and implement a caregiving plan for a loved one or friend. Topics will include:


How to approach vital, yet difficult conversations
Strategies for assessing your loved one's needs
Tips for organizing important documents
A list of federal and national resources
Information on caring for yourself
Practical tools, such as checklists, medication charts, and contact lists
Week 2: Area Agencies on Aging
Watch the Recording
In the second edition of Caregiver Weeklies, audience members will hear from representatives from two of Indiana's regional Area Agencies on Aging: Aging and In-Home Services of Northeast Indiana, Inc. and CICOA Aging & In-Home Solutions. These organizations act as one-stop shops for caring needs; providing case management, information and referrals to various services for persons who are aging or have developmental disabilities.

AARP Indiana is pleased to have guests, Todd Hunnicutt, Family Caregiver Program Manager with Aging and In-Home Services of Northeast Indiana, Inc. and Dustin Ziegler, Vice President of Clinical Integration at CICOA Aging & In-Home Solutions.

Don't live in one of the 17 counties represented by these Area Agencies on Aging? We recommend joining us to learn more about the valuable caregiving services offered by these types of organizations. You can find the Area Agency on Aging for your county here: https://www.in.gov/fssa/da/area-agencies-on-aging/.

Week 3: Adult Day Centers
Watch the Recording
Adult day centers are a critical piece to the aging in place puzzle. Halfway through National Family Caregivers Month, viewers will have the opportunity hear from two types of adult day centers in Indianapolis and the different ways these venues serve the social and wellness needs of those we love most. Please join us to hear more about these helpful community resources from Diana Keely, Executive Director at CUMC Stillwaters Adult Day Center and Theresa Bonner, Family Care Director at Joy's House.

Week 4: Elder Law
Watch the Recording
In the fourth week the Caregiver Weeklies event series, AARP Indiana staff and volunteers will cover several critically important legal aspects of being a caregiver. AARP Indiana partner and Indianapolis-based attorney, Clifton Dennis, will provide an overview of Elder Law and dig into key topics such as asset protection, estate planning, Medicaid benefits, and more.

Week 5: Federal & State Caregiving Policy Updates
Watch the Recording
Last, but not least, AARP Indiana will dive into several AARP federal and state legislative priorities for 2023 and beyond. AARP Indiana staff and volunteers will be joined by AARP Government Affairs Director, Rhonda Richards, and State Legislative Director, Ambre Marr with AARP Indiana, to hear about the federal and state legislative landscape related to caregiving. In addition to learning about these important issues, viewers will gain an understanding for how they can best support such efforts.

Bonus Episode
Watch the Recording
We check in with the Alzheimer's Association Greater Indiana Chapter to talk about caregiving when Alzheimer's is a factor for the person you're caring for.