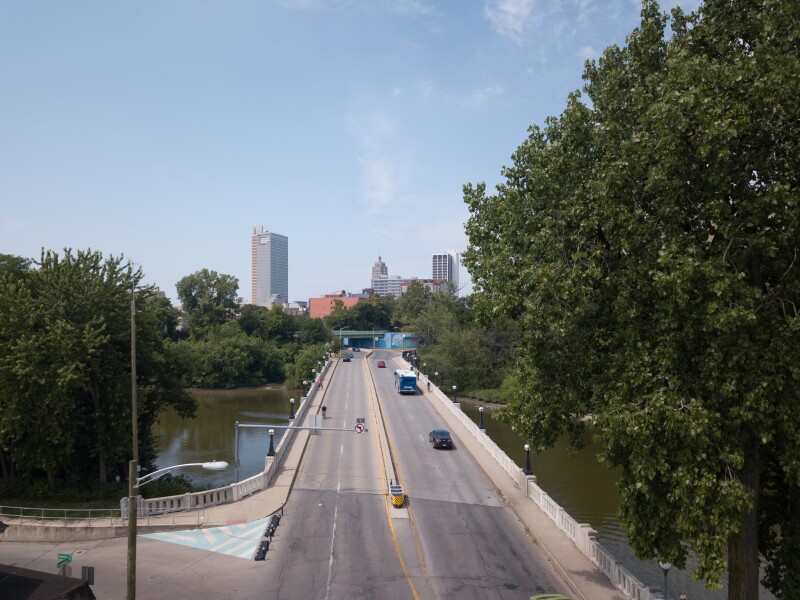 Designing a community that has everything a Fort Wayne resident could need for a happy and healthy future starts today.

Leaders with the City of Fort Wayne and Allen County are embarking on a journey to revitalize its joint comprehensive plan – the guiding document that sets the vision, goals, and objectives for the community – for the first time in 13 years.

"Accessible parks, efficient transportation, access to healthy food, and a robust economic development strategy are crucial elements for Fort Wayne's continued growth," Addison Pollock, AARP Indiana director of community engagement, said. "It's also crucial that Allen County residents raise their voices during this rare opportunity."

Why should I participate? How can I?

The new comprehensive plan, All in Allen, will set the vision for Fort Wayne/Allen County for 20 years and will cover an extensive range of topics that impact how residents live, work, and play in the community.

Everything from affordable housing to greater walkability to planning for quality public spaces is on the table.

"If you ever wanted to get involved and make a lasting impact on Fort Wayne," Pollock said, "now is the time to do it."

Residents can track the project's progress and provide input at http://AllInAllen.org as well as attend upcoming public workshops, which will be announced in the near future.

Know before you go: Check out the All in Allen Kick-off meeting presentation.

How and why is AARP Indiana involved?

Simply put, AARP Indiana's mission is to empower Hoosiers to live as they choose as they age.

A key component to make that happen is living in a community that supports your lifestyle, health and well-being, and personal independence. All in Allen is a roadmap to ensure the interests and needs of the 50+ community are represented and met.

"AARP Indiana has a long list of community-oriented goals for Fort Wayne," Pollock said, "and we hope that our members and residents of Fort Wayne and Allen County that want to call it home for any part of their life will contribute to the planning process."

AARP Indiana will update this blog post as the All in Allen comprehensive planning process progresses.

What issues will AARP advocate for as part of the All in Allen process?

· Quality and affordable Housing

· Missing Middle Housing types

· Accessible Dwelling Units

· Accessible and Visitable housing design

· Higher walking ability and more reliable transit

· Expansion of multi-use trails, bike lanes, and rideshare opportunities

· Safe and accessible streets

· Denser, human-scale development with greater connectivity in mind

· Better access to nutritious foods

· Quality public spaces and parks for recreation and social connectivity

"The future of Fort Wayne starts with its residents providing feedback today," Pollock said. "Allen County is already a wonderful place to live, work, and play.

"With the community's vision, it can only get better."

Want to learn more about AARP Indiana's priorities when it comes to the All in Allen comprehensive plan? Email AARP Indiana Director of Community Engagement Addison Pollock. Allen County residents can also reach out to the All in Allen project team directly.