Every person in a long-term care facility – as well as their friends and families – deserves to have an advocate that looks out for their interests.

The Indiana Long-Term Care Ombudsman Program is a network of those professional and volunteer advocates across the state who visit facilities to ensure that residents' rights are respected.

"Long-term care ombudsmen do the hard work of holding facilities accountable," AARP Indiana Legislative Director Ambre Marr said. "They're the people in your and your loved one's corner when there is a quality of life or care issue that may need resolution."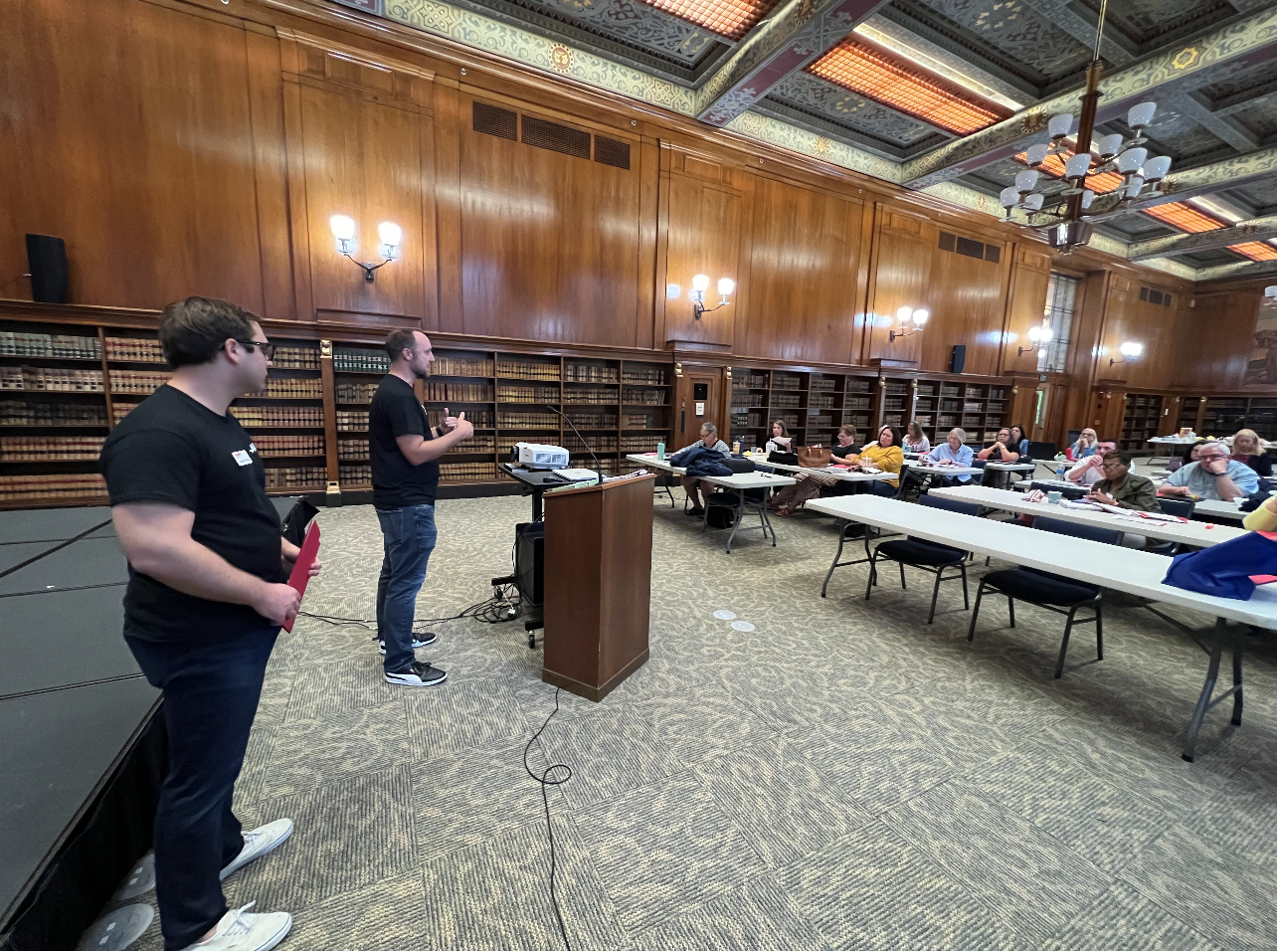 Recently, Marr and three other AARP Indiana staff members attended the program's annual training to share information on our priorities, as well as hear what ombudsmen are seeing across the state.

"The firsthand information we received from ombudsmen around the state was invaluable," AARP Indiana director of community engagement Emily Gorman said. "The issues that long-term care residents are faced with are complex and often wrapped up in both federal and state law."

Currently at the forefront of many ombudsmen's minds: Indiana's low Personal Needs Allowance (PNA) as part of Medicaid. PNA is the maximum dollar amount a Medicaid-funded nursing home resident can hold onto for personal expenses that aren't otherwise covered.

The federal minimum allowance is $30 per month, and Indiana's is currently $52 per month.

One area of concern AARP Indiana shared with the ombudsmen was access to voting while residing in a long-term care facility.

"The laws around voting absentee-by-mail are going to change at the beginning of July," Gorman said, "and it was heartening to talk about partnering to ensure that the most vulnerable Hoosiers are not negatively impacted by new requirements."

Joining discussions with organizations like the Indiana Long-Term Care Ombudsman Program and other community leaders across the state is part of AARP Indiana's continued work to be wise friends and fierce defenders of the 50-plus.