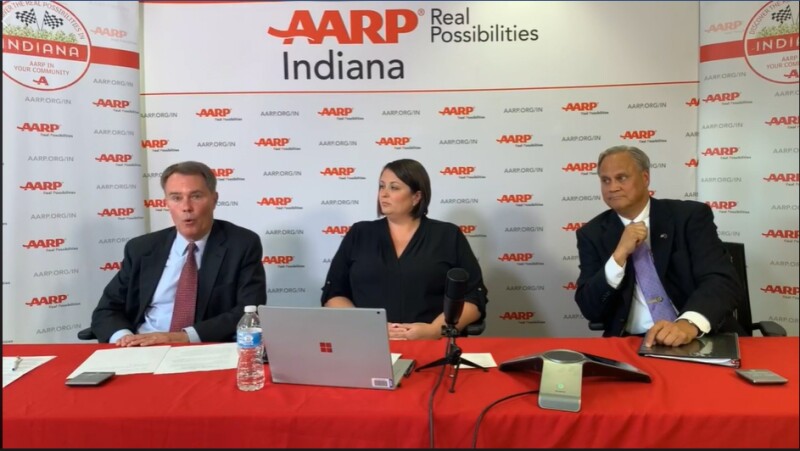 In preparation for this year's local elections, AARP Indiana hosted the Indianapolis candidates for mayor, Mayor Joe Hogsett and State Senator Jim Merritt, for "60 Minutes with the Candidates."

This interactive forum with the candidates and moderated by AARP Indiana State Director Sarah Waddle included questions from Marion County voters and covered a wide range of topics that impact older residents and the Indianapolis community at large. Those topics ranged from public safety to food insecurity to neighborhood development to utility fees – and more.

"The candidates should be applauded for providing such a high level of access to AARP members and the Indianapolis community," Mandla Moyo, AARP Indiana director of community engagement, said. "It's important for voters to feel educated about the candidates before they visit their polling places on November 5."

Of the topics important to Indianapolis, transportation took center stage early in the event.

"Bus rapid transit is a game changer for Indianapolis," Hogsett said, and "it's a game changer for older adults."

"We have to have a quality transportation system in Indianapolis," Merritt said. "It's a part of the quality of life."

To watch the event in its entirety, visit AARP Indiana's Facebook page.

Strapped for time? Consider visiting the AARP Indiana blog for a series of brief videos with the candidates – "60 Seconds with the Candidates" – regarding housing, transit, and healthy food access.