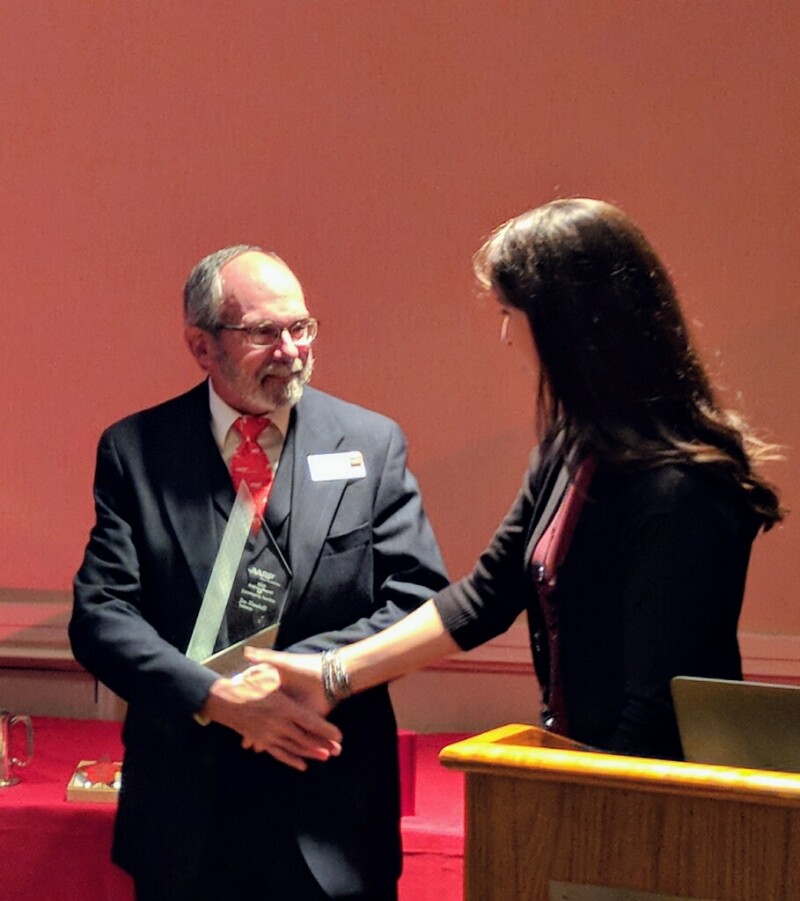 Joe Kendall of Evansville has been selected by AARP Indiana to receive the 2017 AARP Andrus Award for Community Service. This award, which is named after AARP's founder Dr. Ethel Percy Andrus, is AARP's most prestigious volunteer tribute that recognizes outstanding individuals who are sharing their experience, talents and skills to enrich the lives of others. Kendall was presented with the award at AARP Indiana's annual volunteer celebration in Indianapolis.
"AARP is only as strong as its volunteers and Joe is one of our best," said AARP Indiana Interim State Director Heather Heppner. "His efforts in Evansville are having an impact on the older Hoosiers of Southwestern Indiana and his leadership is inspiring other volunteers to join him."
Kendall was a long-time employee for the Social Security Administration's Evansville District where he served as a Field Representative primarily responsible for public information and public affairs activities in six southwestern Indiana counties (Vanderburgh, Gibson, Posey, Warrick, Dubois & Spencer). In 1999 and again in 2004, he received the Social Security Administration's Chicago Region's Regional Communicator Award for his public affairs activities about Social Security programs and benefits.
Kendall has been an AARP Indiana volunteer since 2011 and in 2013 took over leadership of the Evansville community engagement team. In this role he trains, coordinates and leads the 25 community advocate volunteer team members in furthering AARP's programs and initiatives to educate and improve the lives of those age 50+. He also serves on the AARP Indiana Executive Council where he helps to guide the strategic direction of AARP Indiana throughout the state.
"I want to get out there and make a difference in people's lives," said Kendall. "AARP is an outstanding organization that helps me do just that and I am honored to receive this recognition. I am so lucky to have the team in Evansville and we are going to do some really great things in the future."