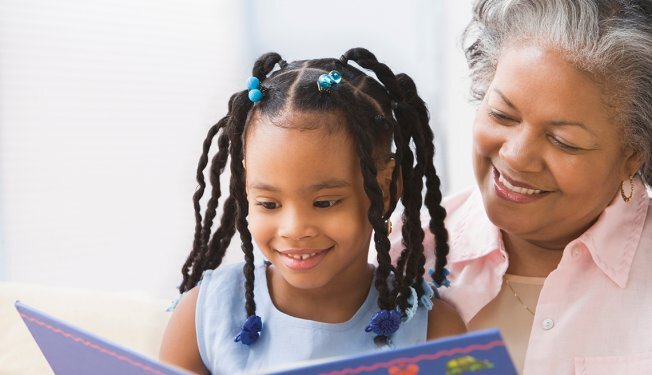 The following was written by Tiffany Sanford, volunteer recruiter for AARP Foundation Experience Corps.
AARP Foundation Experience Corps is made up of volunteers who are dedicated to helping children become great readers before completing the third grade. Working collaboratively with teachers and other volunteers, they can change the course of a child's life by sharing their time, wisdom and experience.
AARP Foundation Experience Corps Baltimore has nearly 300 highly-trained volunteers working in more than 25 sites and serves over 4,500 students yearly in high-need elementary schools. The Baltimore branch offers three tutoring models: one to one; small group; and literacy assistance (where volunteers tutor and help teachers with classroom-wide activities).
Our volunteers receive rigorous training, allowing us to provide highly qualified tutors for students. People from all walks of life, many who have never worked with children, come into the program and attain new skills to help them be successful in guiding the next generation of readers.
AARP Foundation Experience Corps volunteer members are supported through their tutoring journey by peers, team leaders, and volunteer engagement specialists. Providing this level of team-based support creates peer networks and establishes a significant presence in the schools they serve. Leadership roles within the volunteer corps give members the chance to use their skills outside the classroom in important roles such as community ambassadors, advisory committee appointees, and site team leaders.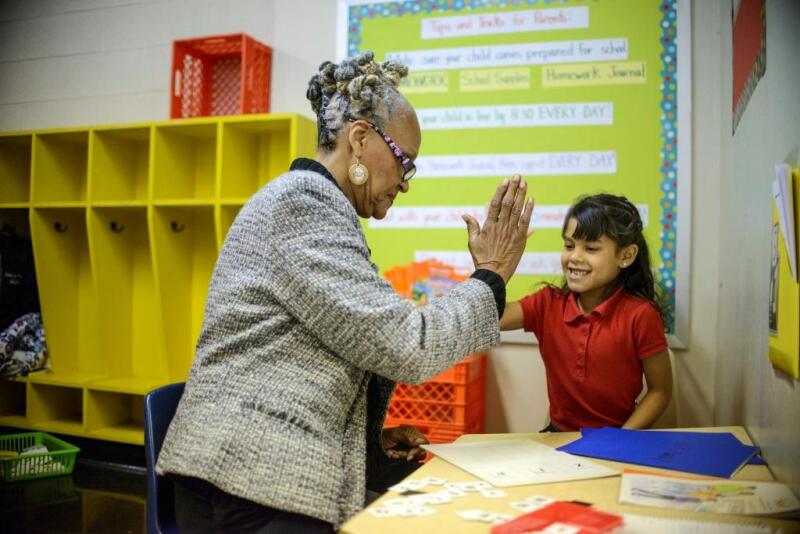 To give back to those who give to others, we offer life-enriching experiences to our volunteers such as health and fitness workshops, monthly book club meetings, technology workshops, and Spanish and French classes. Also, we hold signature member appreciation events. The "End of Year Celebration" marks the end of the school term bringing together partnering school administration and educators, corps volunteers and stakeholders. The annual "Senior Prom" gives members to opportunity to reminisce on their hey-day experiences and allow those who did not attend their own high school prom to party like never before.
Thanks to the wisdom and consistency of our volunteer corps, we are in our 20 th year of providing meaningful service to kindergarten through third-grade students. We are celebrating with a 20th Anniversary Gala on Friday, April 5, 2019, for current volunteers, volunteer alum, prospective volunteers and stakeholders.
Right now, we are seeking 150 volunteers to train and serve for the next school year 2019- 2020. Volunteers must: be 50 or older; have earned a high school diploma or GED; be able to pass literacy screenings and criminal background checks; complete 25 hours of annual training; and be available to volunteer a minimum of 5 hours a week during the school year.
Serving with AARP Foundation Experience Corps is more than just something to do, it is a meaningful experience with great benefits. Besides the social, physical and mental benefits, most members are eligible to receive a small monthly stipend to help offset cost associated with volunteering. If you are interested in joining, attend an Information Sessions. The 1-hour sessions are scheduled biweekly May 2019 through September 2019. Call today to become a tutor, teammate and peer. We can be reached at 443-278-9400 or via email at joinECbaltimore@aarp.org
https://www.aarp.org/experience-corps/experience-corps-volunteer/