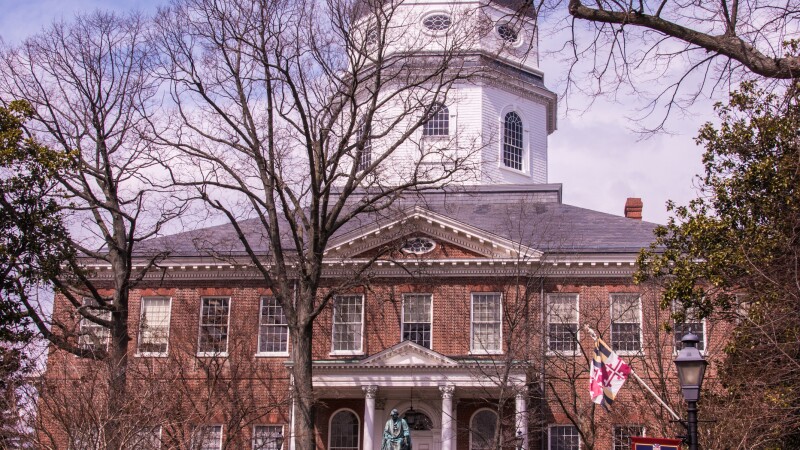 Imagine if in Maryland next year you had financial help to care for ailing family members, added protections against utility price hikes and affordable access to high-speed internet.

Change is on the horizon if the General Assembly approves bills AARP Maryland is supporting and Gov. Larry Hogan (R) signs them into law.

"We're prepared and determined to make our case," said Hank Greenberg, AARP Maryland state director.

With 870,000 members, the organization advocates for policies that matter most to older adults and their families. Its top 2020 priorities include:

Financial security. Creating a state-run medical-leave insurance fund to provide partial wage replacement for those who take unpaid time off to care for a newborn or ill family members.
Third-party energy suppliers. Bolstering protections against third-party energy suppliers that, after offering a reduced introductory rate, often hit consumers with bigger bills.
Alternative rate plans. Opposing legislation that critics say would upend the authority of the Maryland Public Service Commission and impose new rate plans that favor utilities at the expense of customers.
Telecommunications. Ensuring affordable access to high-speed internet.
The Case for Change

As the population grows older, there is a widespread demand for an insurance fund for family and medical leave, said Tammy Bresnahan, AARP Maryland advocacy director.

"In Maryland we have more than 770,000 family caregivers who need access to workplace accommodations and adjustments," said Bresnahan.

"People are struggling," said state Del. Ariana Kelly (D-Bethesda), sponsor of a measure to create a state-run fund that would pay employees two-thirds of their regular wages for up to 12 weeks.

Eight states and the District of Columbia have already enacted such legislation.

"This is an issue that everyone understands," Kelly said. "Everyone has had a family member who has had a serious illness, or an aging parent or child that they needed to care for."

AARP Maryland relies on hundreds of volunteer advocates. They include journalist Laurel Peltier, 55, of Baltimore, who has written extensively about largely unregulated third-party energy suppliers.

These companies persuade people to switch to them to save money, but consumers often end up with bigger bills. Peltier is helping AARP push for legislation that would protect against confusing and deceptive marketing tactics.

"You can write articles," Peltier said. "But for real change in Maryland, the lever is in Annapolis" at the legislature.

This year, with AARP leading the charge, the General Assembly passed bipartisan legislation to make Maryland the first state to have a Prescription Drug Affordability Board, which will review the costs of high-priced drugs in the state.

"Our mission is to protect 'the health, wealth and self' of Marylanders 50 and older so that they have the opportunity to live their best lives," Greenberg said.

"They can't do that if they are being gouged by prescription drug folks and utility companies."

Thomas Ferraro is a writer living in Davidsonville, Maryland.

For More on Advocacy

High Prescription Drug Prices Lead Many Consumers to Ignore Doctors' Orders

AARP Helps Reduce Utility Rate Increases