All crimes that seek to steal money or sensitive information through deception are loathsome. But perhaps the most pernicious involve crimes of the heart. Online romance fraud is rampant and growing, according to the Federal Trade Commission (FTC), and it isn't only dating sites where these criminals lurk.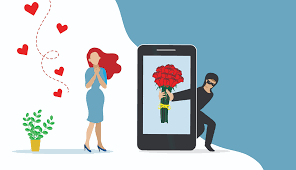 Some red flags to look out for: The person might propose chatting offline or profess their feelings for you before getting to know you. They may offer to visit if you can help cover travel costs, then cancel those plans at the last minute.

Many victims don't see the crime coming because they weren't looking for love online to begin with and think "it just happened." This is a common ploy for con artists. Know this: Anytime a love interest or new friend whom you've never seen in person asks for money or invites you to invest in cryptocurrency, it's most likely a scam.

Be a fraud fighter! If you can spot a scam, you can stop a scam.

Report scams to local law enforcement. For help from AARP, call 1-877-908-3360 or visit the AARP Fraud Watch Network at www.aarp.org/fraudwatchnetwork.