The following is a guest blog by Heather Eshleman, M.P.H., Prevention Manager, Maryland Center of Excellence on Problem Gambling.
Gambling is defined as "the risking by any person of something of value upon the outcome of a contest, a sporting event, or a game subject to chance, upon an agreement that the person will receive something of value in the event of a certain outcome" (Legal Information Institute, 2006). Common types of gambling are playing the lottery, scratch off lottery tickets, gambling at casinos, playing bingo, dice games, betting on sports, keno, and on-line gambling.

A grandparent goes to the bingo hall with friends because that is what they like to do together and spends her week's grocery budget on bingo cards suddenly feeling the financial stress.
A recently retired senior citizen goes on weekly bus trips to the casino which begins to deplete the monthly budget to pay rent and utility bills.
An alcoholic in recovery plays the lottery every day hoping for a big win to try and make his family happy after causing so much suffering.
For 98% of the population, gambling can be fun and safe. But for some, gambling can become a problem and even an addiction. Approximately 2% of those who gamble experience problems due to their gambling behavior and may be diagnosed with a gambling use disorder (Tracy, J.K., 2017).


If you Gamble, Keep It Safe
To keep gambling mentally and financially healthy always gamble at "low risk":
Play with a set amount of money and when it is gone, stop. No IOUS from friends, borrowing money, or a quick trip to the ATM machine.
Play for fun, but when it starts to worry you, stop.
Avoid high stakes games with large pots of money.
Limit play to once or twice a week and play with friends.
Don't play alone.
Don't gamble when you have experienced a loss or feel depressed.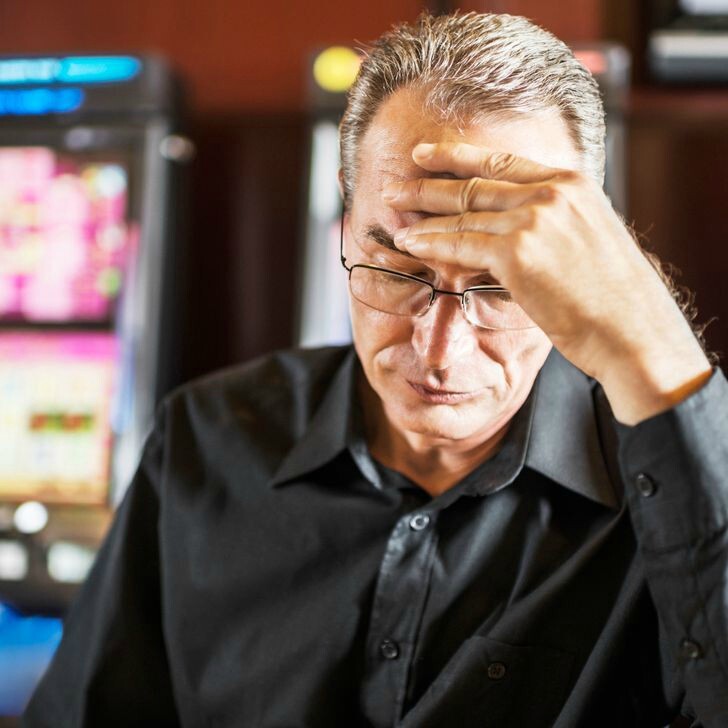 Resources are available for those who need help with problem gambling:
Call the Maryland Helpline: 1-800- GAMBLER or go to the website, helpmygamblingproblem.org
Call the Maryland Center of Excellence on Problem Gambling (the Center) at (667) 214-2120 and ask to speak to a peer recovery support specialist or ask for a referral to a gambling treatment provider.
Peer Support for family members of a problem gambler is available, contact: Maryland Coalition of Families, (410) 730-8267 or info@mdcoalition.org
Gamblers Anonymous: www.gamblersanonymous.org
Gam-Anon: www.gamanon.org
---

NO COST TREATMENT IS AVAILABLE TO PROBLEM GAMBLERS AND THEIR FAMILIES IN THE STATE OF MARYLAND. TO FIND A COUNSELOR NEAR YOU, VISIT www.HELPMYGAMBLINGPROBLEM.org OR CALL THE MARYLAND PROBLEM GAMBLING HELPLINE 1-800-GAMBLER.

For additional information, contact Heather Eshleman, M.P.H., Prevention Manager, Maryland Center of Excellence on Problem Gambling, 667-214-2128 or email heshleman@som.umaryland.edu .

---
References:
Cornell Law School, Legal Information Institute. http://law.cornell.edu/nscode/text/31/5362
The Maryland Center of Excellence on Problem Gambling (2019). Safe Gambling Tips and videos. http://helpmygamblingproblem.org/ safe-gambling-tips/
Tracy, J.K. (2017). Statewide Gambling Prevalence in Maryland: 2017.