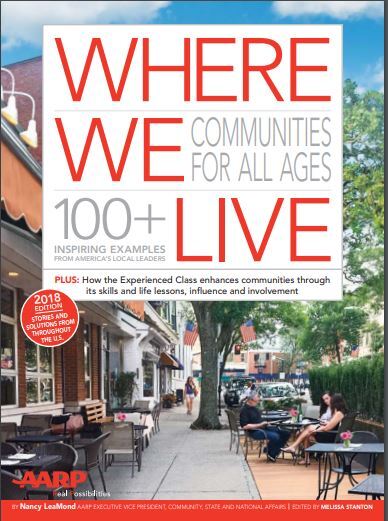 The creative work of Health Commissioner, Leana Wen, M.D. (Baltimore), community leaders in Montgomery County, Carol Goodman and Carla DeWitt (Edgewater), and non-profit, Pigtown Main Street (Baltimore) are showcased in the 2018 Edition of AARP's Where We Live: Communities for All Ages publication, now available for free.

The latest edition shares how the experienced class across the nation impacts communities through its skills and life lessons, influence and involvement. Over the past three years the book has shared hundreds of ideas that are making communities across the country great places to live – what AARP calls "livable communities."

The highlighted community leaders are addressing community needs in Maryland, increasing access to affordable housing, improving walkability within their neighborhoods, launching initiatives to reduce fall risks, and raising awareness about neighborhood revitalization.

Over the last year, these leaders contributed to the community in the following ways:

Wen's Baltimore Falls Reduction Initiative Engaging Neighborhoods and Data (B'FRIEND) program is taking the necessary steps to conduct research and then work to reduce falls and fall-related injuries in older adults, specifically, in Baltimore neighborhoods with high fall-risks.

AARP MD's Joy Hall and Hank Greenberg joined Dr. Wen in announcing the Baltimore Fall Reduction Initiative.

Community leaders in Montgomery County were recognized after passing an "inclusionary zoning" bill and becoming Maryland's first AARP Age Friendly Community.
Two Edgewater women helped make their 55+ neighborhood safer and pedestrian friendly by urging officials to install a pedestrian island into a busy, four lane intersection.
As part of a long term infrastructure project, Baltimore non-profit, Pigtown Main Street, hosted an outdoor, pop-up party at a neighborhood intersection in need of significant safety enhancements. The pop-up helped to bring together neighbors and bring about ideas of change and reinvention.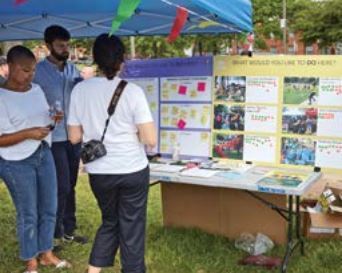 "We're proud that the innovative work of our local leaders is being recognized in this important book," said Hank Greenberg, state director of AARP's Maryland State Office. "These efforts are crucial to ensuring the vitality and long-term viability of our communities around the state, which in turn makes Maryland stronger. The many great ideas compiled in Where We Live are truly a great resource and a foundation for further innovation."

For more information or to order a free copy of Where We Live, visit AARP.org/WhereWeLive.