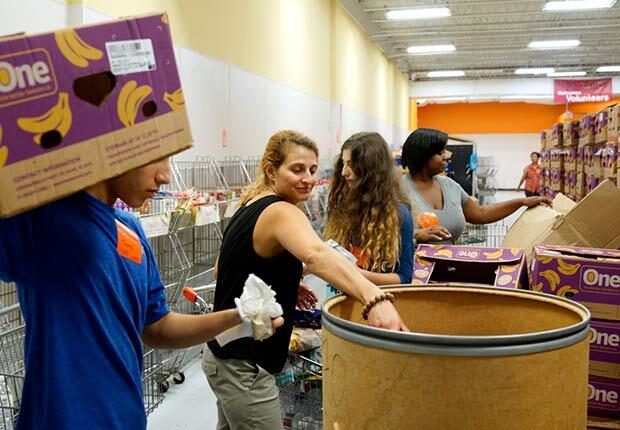 4/30 UPDATE: The 2018 Spring Food Drive is complete! Thank you to all of the volunteers and those who stopped at their respective locations to donate food to less-fortunate Marylanders. View some photos from the event on Twitter. We will have an update coming soon with the total poundage of food collected, so stay tuned!
Wondering where the closest participating location is near you? See below for an up-to-date list of locations:
HARVEST 2018 LOCATIONS
Anne Arundel County
Giant Food, 948 Bay Ridge Rd., Annapolis
Baltimore City
Giant Food, 1040 West 41st St., Baltimore
Baltimore County
Giant Food, 7920 Belair Rd., Baltimore County
Food Lion, 122 Cranbrook Rd., Cockeysville
Frederick County
The Common Market, 5728 Buckeystown Pike B1, Frederick
Harford County
Redner's, 2126 North Fountain Green Rd., Bel Air
Howard County
David's Natural Market, 5410 Lynx Ln., Columbia
Montgomery County
Safeway, 15411 New Hampshire Ave., Silver Spring
Prince George's County
Shoppers, 6300 Coventry Way, Clinton
Shoppers, 6111 Livingston Rd., Oxon Hill
Shoppers. 5820 Silver Hill Rd., Forestville
Giant Food, 4119 Branch Ave., Marlow Heights
Worcester County
Food Lion, 11007 Manklin Creek Rd., Berlin
---
Harvest for the Hungry is a statewide food drive that happens every year in Maryland. This year, the drive falls on the 27th and the 28th of April (a Friday and Saturday). We have grocery store locations across the state and community partners in every Maryland county that receive the donated food directly. Thanks to all of the people who have signed up to volunteer for this event! Volunteer registration is now closed, but please consider going to one of our participating locations, looking for our volunteers and making a donation toward the food drive.
Hunger persists long after the holiday spirit of giving winds down. That's why AARP Maryland sponsors Spring Forward Harvest for the Hungry, an annual drive to replenish local food pantries.
Nearly 1 in 5 low-income residents 60 and older struggle with hunger, according to Maryland Hunger Solutions. Older people who don't know where they will get their next meal are five times more likely than their food-secure peers to suffer from depression. They also are more susceptible to extended hospital stays.
Volunteers collected 8,500 pounds of food in 2017, and we know this year will be even more successful!