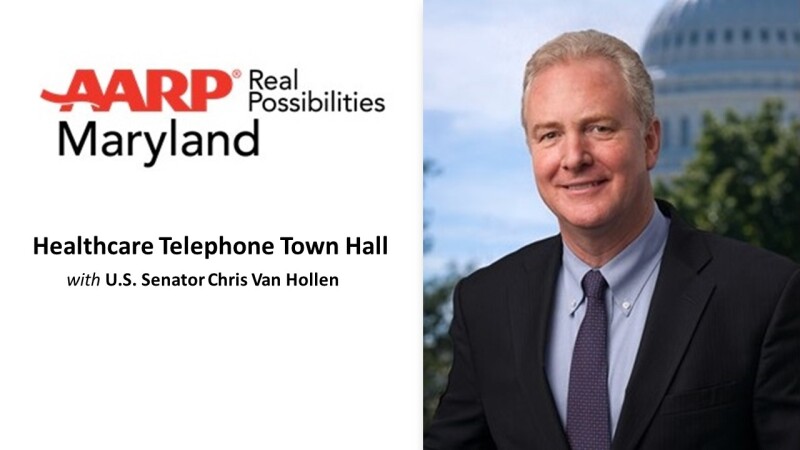 AARP Maryland is holding an exclusive telephone town hall on Wednesday, November 29 at 10:00 AM (ET) to talk about the healthcare concerns of Marylanders aged 50+ and their families, including the latest updates on Medicare. We will be joined by United States Senator for Maryland, Chris Van Hollen, to discuss this important issue.

This is your chance to hear from AARP and Senator Van Hollen and ask your questions, live!

Sign up here to receive a call to join in on the live conversation on 11/29!