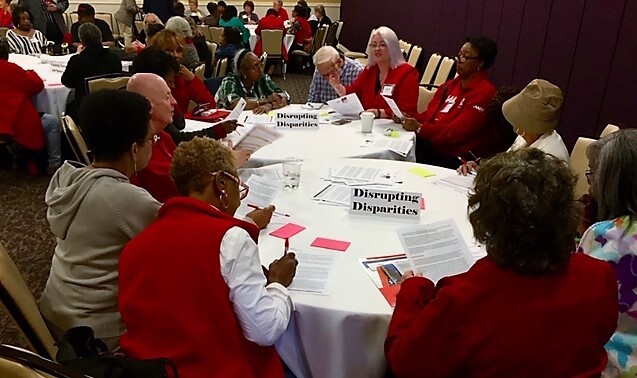 A hundred AARP Michigan volunteers gathered at AARP College/Shining Star Gala in Ypsilanti April 18-19 for a unique learning and networking opportunity, along with some fun and entertainment.

The conference at Eagle Crest Resort lived up to its "Past, Present and Future" theme, as the participants heard from everyone from AARP Founder Ethel Percy Andrus to Dr. Huei Peng, an expert on driverless cars.

"It was an eventful two days, packed with experiences relevant to our mission, important information and training, and plenty of opportunity for networking," said Paula D. Cunningham, AARP Michigan State Director. "It was a smashing success."

Keynote speakers included:

Doug Shadel, AARP Washington State Director, who is an expert and author on fraud and scam prevention. Evaluations indicated his presentation was especially popular among the volunteers.
Cristina Martin Firvida, AARP National Vice President of Financial Security and Consumer Affairs, who gave the volunteers interesting insight about AARP political strategy.
Dr. Peng, director of MCity, a University of Michigan autonomous vehicle testing and proving grounds. He also brought an autonomous vehicle for participants to inspect.
Cheryl Ellegood, of McLaren Health System, who talked about the awesome potential for telehealth and telemedicine.
AARP Michigan volunteers, who updated attendees on where AARP and their communities are headed in 2019.
Volunteers also engaged in sharing and brainstorming huddles and breakout sessions on healthcare apps, leadership updates, Smart TEK Driving, fraud prevention, and the 2019 federal legislative agenda.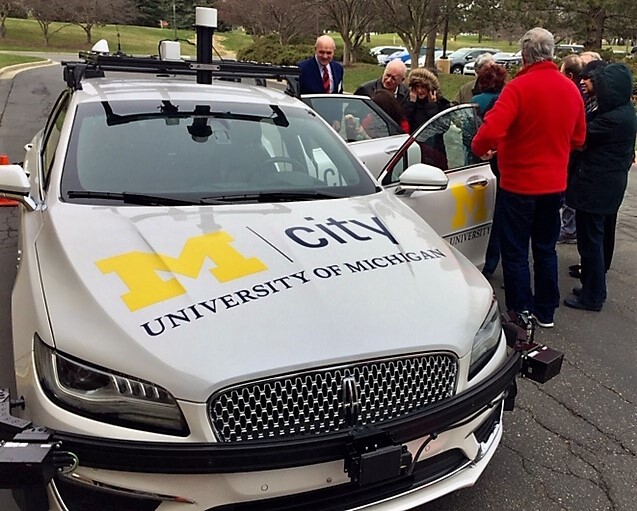 The Shining Star Gala featured recognition awards for all volunteers in attendance, followed by competition between volunteers in communities of presence in our own version of Family (Friendly) Feud, and then dancing to music played by a DJ.

The volunteers had these comments about the two-day event in evaluation forms:

"Fraud Watch presentation was outstanding and much needed."

"MCity and Smart TEK Driving were very informative."

"Loved Friendly Feud! It was a hoot!"

"Plenary and breakouts were excellent!"

"Health care apps session gave us practical information."

"Legislative updates helps to understand the bigger picture."

"This year's AARP College reflects excellent preparation. Truly enjoyed volunteer group activity."

"Volunteer sharing was most beneficial."

"Thanks for another wonderful conference!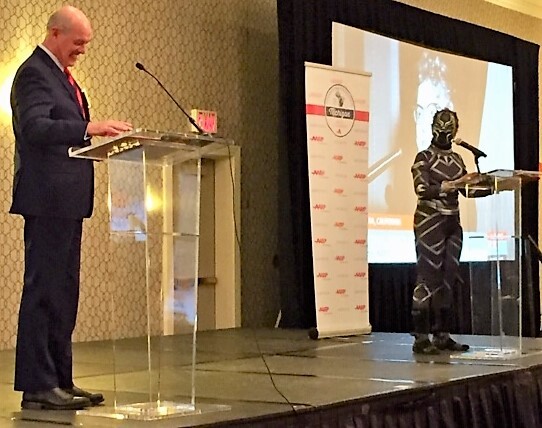 Will Stoner, from the AARP Office of Volunteer Engagement, had this to say about AARP Michigan volunteers: "From the meeting rooms to the podium, from the hallways to the dance floor, from the lounge to the buffet line, they are always smiling and engaging."