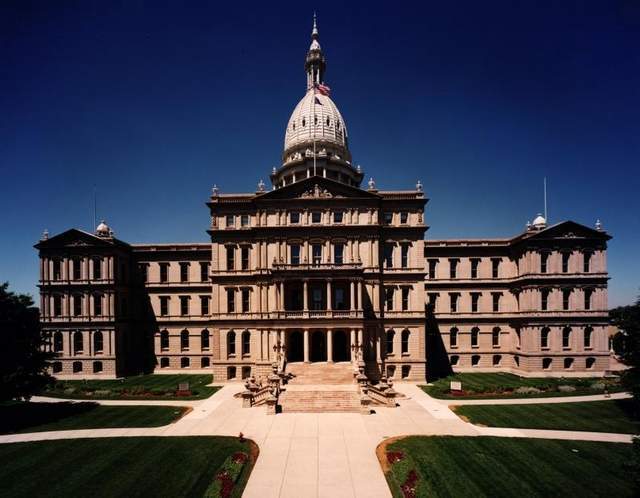 The Michigan House voted to pass a bill on Tuesday that would allow phone companies to eliminate landline telephone service with only 90 days' notice starting in 2017.

The House approved Senate Bill 636 on a 71-39 tally. The bill will now return to the Senate for concurrence in amendments.

AARP Michigan designated the vote on SB 636 as a "key vote," meaning the organization deems the legislation important to membership and will report how each Representative voted.

AARP Michigan strongly opposed the legislation because:

-- Surveys indicate our members and other older adults prefer to keep their landline service in addition to wireless phones or other alternative service.

-- Wireless phones or other alternative options currently are not as reliable and affordable as landline service.

-- The bill replaces the Michigan Public Service Commission with the more remote Federal Communications Commission as the front-line telecommunications regulatory agency.

-- Consumers who live in areas where they cannot receive service comparable to landlines would have to initiate a complaint before the Michigan Public Service Commission could investigate. The MPSC would not be able to launch such an investigation on its own.

-- Questions remain about whether the new technology can support medical monitoring of pacemakers, implantable cardiac defibrillators and other lifesaving devices.

-- Questions also remain about the reliability of VOIP in the event of a prolonged power outage.

-- In some pockets of the state there is no broadband access, so traditional landlines are the only option.

Melissa Seifert, Associate State Director for Governmental Affairs at AARP Michigan, said:

"AARP appreciates some changes made to the bill but remains concerned that some people could be left without affordable, reliable service when the legislation takes effect. Also, the bill does not provide the consumer protections that are in current telecommunications law."

AARP Michigan commends these House members who voted against Senate Bill 636:

Reps. Theresa Abed, D-Grand Ledge; Brian Banks, D-Grosse Pointe Woods; Vicki Barnett, D-Farmington Hills; Winnie Brinks, D-Grand Rapids; Tom Cochran, D-Mason; Kevin Cotter, R-Mt. Pleasant; Scott Dianda, D-Calumet; Gretchen Driskell, D-Saline; Frank Foster, R-Pellston; Douglas Geiss, D-Taylor; Rudy Hobbs, D-Southfield; Thomas Hooker, R-Byron Center; Marcia Hovey-Wright, D-Muskegon; Martin Howrylak, R-Troy; John Kivela, D-Marquette; Collene Lamonte, D-Montague; Marilyn Lane, D-Fraser; Bill LaVoy, D-Monroe; Ellen Cogen Lipton, D-Huntington Woods; Greg MacMaster, R-Kewadin; Ed McBroom, R-Vulcan; Sean McCann, D-Kalamazoo; Tom McMillin, R-Rochester Hills; Paul Muxlow, R-Brown City; David Nathan, D-Detroit; Stacey Oakes, D-Saginaw; Peter Pettalia, R-Presque Isle; Phil Potvin, R-Cadillac; Sarah Roberts, D-St. Clair Shores; Rose Mary Robinson, D-Detroit; Wayne Schmidt, R-Traverse City; Andy Schor, D-Lansing; Kate Segal, D-Battle Creek; Dian Slavens, D-Canton Twp.; Jon Switalski, D-Warren; Alberta Tinsley-Talabi, D-Detroit; Rashida Tlaib, D-Detroit; Rob VerHeulen, R-Walker; Henry Yanez, D-Sterling Heights.

These Representatives voted in favor of the legislation that AARP strongly opposed:

Reps. Jase Bolger, R-Marshall; Terry Brown, D-Pigeon; Charles Brunner, D-Bay City; Jon Bumstead, R-Newaygo; Mike Callton, R-Nashville; Phil Cavanagh, D-Redford Twp.; Paul Clemente, D-Lincoln Park; Hugh Crawford, R-Novi; Kevin Daley, R-Attica; George Darany, D-Dearborn; Cynthia Denby, R-Fowlerville; Brandon Dillon, D-Grand Rapids; Fred Durhal Jr., D-Detroit; Pam Faris, D-Clio; Jeff Farrington, R-Utica; Anthony Forlini, R-Harrison Twp.; Ray Franz, R-Onekama; Robert Genetski, R-Saugatuck; Ben Glardon, R-Owosso; Ken Goike, R-Ray Twp.; Joseph Graves, R-Linden; Tim Greimel, D-Pontiac; Gail Haines, R-Waterford; Harold Haugh, D-Roseville; Joseph Haveman, R-Holland; Kurt Heise, R-Plymouth; Jeff Irwin, D-Ann Arbor; Bradford Jacobsen, R-Oxford; Nancy Jenkins, R-Clayton; Joel Johnson, R-Clare; Andrew Kandrevas, D-Southgate; Tim Kelly, R-Saginaw Twp.; Klint Kesto, R-Walled Lake; David Knezek, D-Dearborn Heights; Robert Kosowski, D-Westland; Eileen Kowall, R-White Lake; Kenneth Kurtz, R-White Lake; Andrea LaFontaine, R-Richmond; Dan Lauwers, R-Brockway; Tom Leonard, R-Lansing; Matthew Lori, R-Constantine; Pete Lund, R-Shelby Twp.; Lisa Lyons, R-Alto; Peter MacGregor, R-Rockford; Mike McCready, R-Birmingham; Aric Nesbitt, R-Lawton; Margaret O'Brien, R-Portage; John Olumba, D-Detroit; Rick Outman, R-Six Lakes; Dave Pagel, R-Berrien Springs; Phil Phelps, D-Flushing; Earl Poleski, R-Jackson; Amanda Price, R-Holland; Al Pscholka, R-Stevensville; Bruce Rendon, R-Lake City; Bill Rogers, R-Brighton; David Rutledge, D-Ypsilanti; Harvey Santana, D-Detroit; Mike Shirkey, R-Clark Lake; Sam Singh, D-East Lansing; Charles Smiley, D-Burton; Pat Somerville, R-New Boston; Thomas Stallworth, D-Detroit; Jim Stamas, R-Midland; Woodrow Stanley, D-Flint; Jim Townsend, D-Royal Oak; Roger Victory, R-Hudsonville; John Walsh, R-Livonia; Ken Yonker, R-Caledonia; Adam Zemke, D-Ann Arbor; Dale Zorn, R-Ida.